Azad Championship Report: "King Arthur"dethrones Stieglitz in Berlin, Dirks and Culcay victorious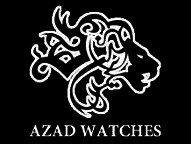 Azad Championship Report


Without a significant win at super middleweight since he vanquished Jermain Taylor in his opening bout of the Super Six tournament back in 2009, promoters Sauerland Event had billed Arthur Abraham's WBO title challenge to Russian born champion Robert Stieglitz as "The Last Chance". And over 12 closely contested rounds inside an expectant O2 World Arena in the adopted home town of "King Arthur" the former IBF middleweight boss seized his chance taking a hard fought unanimous decision over a champion making the seventh defence of his title.

Judge Rocky Young from Miami scored the contest 115-113, identical to my card, and judges Cesar Ramos of Puerto Rico and Noel Monnet of France were in agreement carding scores of 116-112 for the now two weight world champion.

Abraham, 11st 13lbs 11oz, is a notoriously slow starter but in a relatively quiet and uneventful opening round it was the challenger who landed the more effective blows. Trundling forward behind his trademark high guard the 32-year-old poked with his jab before testing the chin of the champion with two arcing hooks as he backed away. Stieglitz's two previous defeats came at the hands of punchers and despite showing a solid and reliable chin since he was careful not to engage the wild swinging Abraham in the early exchanges.

All that changed in the second stanza as Stieglitz came out firing. He landed a right hand that knocked Abraham off balance momentarily and a wild swing in retaliation from the challenger saw him stumble forward and almost end up on the canvas. Both men exchanged punches along the ropes as the crowd roared their approval every time Abraham connected with anything of note.

After a slow start to the contest from the champion, who scaled the same 11st 13lbs 11oz as the challenger, he began to fight as most people predicted he would do in the third. As Abraham tucked up and looked to wing his powerful hooks around the guard of Stieglitz, the 31-year-old from Magdeburg would get his shots off a split second quicker making the home favourite appear cumbersome. A big right hand from Stieglitz missed the chin of Abraham by a whisker but enough straight rights connected for him to take the round on my card and edge in front going into the fourth.

Stieglitz was more willing to stand and trade with the power punching Abraham than was predicted but as the contest progressed this would prove his downfall. A solid right followed by a left got the attention of the champion as Abraham began to find his range. A further set of clubbing rights had the crowd on their feet and a dazed champion in retreat. In a moment of bravado Stieglitz motioned towards the marauding Abraham as if to say "You aren't hurting me" but an increasingly swollen left eye told a different story. Abraham, despite doing less work, was landing the more telling and effective blows.

Into the fifth and Stieglitz, perhaps sensing the fight wasn't going entirely to plan, attempted to back Abraham up as he came out firing. A quick fire burst of lefts and rights failed to penetrate the tight guard of "King Arthur" as he shrugged his shoulders in contempt. Both men swapped right hands in ring centre but it was Abraham's that had the desired effect, leaving the champion in a spot of bother. Again Abraham had landed the heavier blows to offset the work rate of the champion.

As they made it to the half way mark of the contest I had Abraham up three rounds to two, favouring his quality blows over the hustle and bustle of the defending champion, but the contest was poised nicely as they entered the sixth.

An uppercut and three right hands from Stieglitz as Abraham was backed to the ropes began the second half of the fight. Again most were blocked by the challenger before he retaliated with his right that by now couldn't miss the head of the champion.

The best exchange of the fight occurred in round seven. Abraham snapped the head back of the champion with his honey punch, the straight right, forcing Stieglitz into action. A barrage of punches from the champion forced Abraham back as the pair took the fight to each other. Abraham had got his wish and drawn Stieglitz into a fire fight.

The eighth began with Stieglitz once again taking the fight to the challenger but it was Abraham who landed the telling blows. Three heavy right hands stung the Magdeburg man forcing him back onto his heels as he simply couldn't get out of the way of the seemingly laser guided fists of the challenger.

With his face marked up and nose bloodied Stieglitz landed a two punch combination around the guard of Abraham to begin the ninth. A solid right backed Abraham up as he finally began to box the way he started the contest. The challenger had a quiet round as he allowed Stieglitz to work him over.

Stieglitz survived a doctor's inspection in round 10 as his face was now a bloodied mess. A cut to the right eye was of particular concern for referee Joe Cortez who was largely a spectator throughout the contest. Abraham used his legs to evade the now desperate champion as he chased him across the ring.

As the contest moved into the championship rounds both fighters were beginning to feel the pace. Stieglitz again had Abraham trapped on the ropes but was unable to land anything to bother the iron chin of the adopted Berliner. Abraham's experienced corner man Ulli Wegner barked orders at his charge as Stieglitz threatened to end the contest the stronger but despite taking the final round on my card the title changed hands in a thoroughly enjoyable contest.

Abraham improved to 35-3 (27) and Stieglitz, who's stock will have rose in defeat, fell to 42-3 (23)

On the undercard German light heavyweight prospect Dustin Dirks took a seventh round TKO win from Georgian Sandro Siproshvili when the visitor's corner finally waved the contest off with their man bloodied and under increasing pressure at 2 minutes 7 seconds of the round.

23-year-old Dirks demonstrated a sharp jab from the off as he began to bust up the face of the game visitor. The local prospect had the action mostly his own way until the fifth when a spirited Siproshvili, sporting a cut eye, burst into action. The ferocity of his attack caught the unbeaten Dirks by surprise as he was driven to the ropes under fire from hooks and uppercuts. For a split second, when Siproshvili broke off from his assault, Dirks tottered backwards on what seemed unsteady legs. The youngster didn't like the pressure forced upon him but to his credit he took charge in the sixth and ended matters a round later. Dirks improved to 25-0 (19) and Siproshvili dropped to 25-14.

Former outstanding amateur Jack Culcay was the most impressive of the prospects on display as he pounded on a game but outgunned Frederic Serre stopping the Frenchman in three rounds. The 26-year-old, who they call "Golden" Jack, was a level or two above his opponent throughout as he would stay in the pocket and fire off combinations effortlessly to both head and body before swaying calmly out of the way of anything coming back at him. His willingness to remain in punching range saw him take a few too many clean shots but his punch efficiency and ability to land at will overwhelmed the Frenchman. Serre was cut by the right eye in the third round but after surviving a doctor's inspection Italian referee Giuseppe Quartarone wisely waved the contest off at 2 minutes 4 seconds of round three. Culcay, originally from Ecuador but now residing in Darmstadt, Germany improves to 12-0 and Serra falls to 13-6. Culcay claimed the vacant WBA Inter-Continental light middleweight title.

Other results were as follows:

Robin Krasniqi WKO4 Serder Sahin (light heavyweight)

Felix Lamm WTKO4 Eloy Rebello (light welterweight)

Tyron Zeuge WTKO3 Carlos Caicedo (super middleweight)



Subscribe to feed