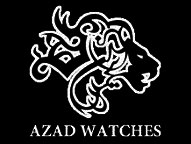 Azad Championship Report



By Jason Gonzalez at ringside
(Photo © German Villasenor, MaxBoxing.com)


Las Vegas, NV- Mexican rising star Saul "Canelo" Alvarez capped off his Mexican Independence Day celebration by becoming the official "Knockout King" after posting a stellar victory over fellow countryman and Riverside, California native Josesito Lopez.

"I am happy; I felt really good tonight," said Alvarez, 41-0-1 (30). Josesito has a big heart. He fought well tonight."

Alvarez is now $100,000 richer, earning the bonus offered by Golden Boy President Oscar De la Hoya to the fighter who scored the best knockout of the evening. "I usually don't go looking for the knockout," said Alvarez, "but I had a big responsibility to the fans here tonight."

Unfortunately for Lopez, lighting did not strike twice. Alvarez was simply too big and too talented. "'Canelo' is badass," said a humbled Lopez, 30-5 (18). "He is a tough fighter and he proved to be better tonight."

Throughout the contest, Alvarez, 154, of Guadalajara, brought a raucous of 14,275 at the MGM Grand Garden Arena to its feet when the bout was called to a halt at the 2:55 mark of the fifth round. The stoppage came in the form of a flurry from Alvarez while Lopez was against the ropes, prompting referee Joe Cortez (in his last bout) to wave the fight off.

Lopez, 153, earned the right to square off with Alvarez after forcing former welterweight champion Victor Ortiz into submission by fracturing his jaw. Lopez's road to the top wasn't an easy one. In fact, the 28-year-old Lopez wasn't even supposed to beat Ortiz. So though the boxing execs may have had different plans for a better opponent for Alvarez. However, fate had other plans.

"I felt good coming into the ring tonight," said Lopez. "Our sizes were good but there was a big difference. [Alvarez] is a smart fighter. He was smarter, stronger and patient."

At the start of the fight, both Alvarez and Lopez would feel each other out. The action picked up in the second and Lopez had his moment early on when he connected with a left hook to Alvarez's chin. However, Alvarez would get revenge by dropping Lopez three times, once at the end of second, again in the third and once more in the fourth. Two knockdowns were produced from a devastating left hook to the liver. The third was the result of a picture-perfect right hand to Lopez's chin.

"I am still learning," said Alvarez. "I am improving with every fight. I am ready for the big fights. Bring on the [Miguel] Cottos and the [Floyd] Mayweathers of the world."

In a snoozer, Daniel Ponce de Leon, 125.5, of Cuauhtemoc, Mexico, captured the WBC featherweight championship via an eight-round technical decision over Jhonny Gonzalez.

"I was surprised by [Gonzalez]'s defense," said De Leon, 44-4 (35). "He was blocking a lot of my shots. He really had great defense. I dominated him from the first round. It was clear that he did not want to fight."

Ponce de Leon is now a two-division titlist in the upset of Gonzalez. The wild-swinging and slapping southpaw knocked Gonzalez through the ropes and onto the ring apron in the sixth round.

"It was a good fight," said the native of Mexico City, Mexico. Gonzalez's lackluster performance caused him to add another blemish on his record as he fell to 52-8 (45). Ponce de Leon was comfortably ahead on the scorecards when an accidental clash of heads opened up a bad cut in the middle of Gonzalez's forehead.

"With our styles, we were destined to clash heads," said Gonzalez, referring to Ponce de Leon being a lefty and himself a conventional fighter. "I want the rematch but on neutral grounds in Mexico, not on his promoter's turf."

The scores were 79-72 (twice) and 77-74 in favor of Ponce de Leon.

In a total war, former two division champion Marcos "El Chino" Maidana, 147, of Santa Fe, Argentina, 32-3 (29), scored an eighth round technical knockout over Jesus Soto Karass, 147, of Los Mochis, Mexico, 26-8-3, (17) in a welterweight clash for the number one spot in the WBA's ratings.

"[Marcos Maidana] is a very accurate puncher," said Karass. "I respect his power. It was a war like I predicted. I would welcome a rematch."

There were spots in the fight in which Maidana and Karass fought well after the bell sounded, indicating the round was over. There were also some confusing spells in the contest when both Maidana and Karass were each deducted a point in the fourth by referee Kenny Bayless for reasons that were unclear. In the seventh round, you would see Bayless deduct another point from Maidana, again, for reasons that weren't clear nor concise from press row.

"I was told by the ref that I was losing points for low blows," said Maidana. "It was the first time and I don't recall if there were any warnings. It was unfair but at the end of the night, it didn't matter."

Maidana dropped Karass at the end of the seventh and finished him with a barrage of punches in the eighth. "[Karass] never hurt me," said Maidana. I didn't feel anything. I am much stronger at 147. I have more power at this weight. Last time, I didn't prepare as well as I should have. I want to be a world champion again. I'd like a rematch with Amir Khan - but I would love a rematch with Devon Alexander."

IBF bantamweight titlist Leo Santa Cruz, 117, of Los Angeles, California, 21-0-1 (12), put on a great showing by stomping out Eric Morel, 118, of San Juan, Puerto Rico, 46-4, (23).

"I am happy and excited," said Santa Cruz. "I wanted to stop him late. I was working the body. I wanted to wear him down with the body shots. I was working the jab and the body all night."

Morel found himself outclassed from the opening bell. Santa Cruz' body shots paid dividends early on. As the fight wore on, Morel faded. "The weight didn't affect me at all," said a dejected Morel. "The constant pressure got to me. I wasn't expecting him to pressure me like he did. I don't know if I will continue to fight."

Morel started the fifth round on his bicycle, running away from Santa Cruz. Santa Cruz, showing great ring I.Q., began to unleash heavy leather at will. Santa Cruz made Morel pay when the latter put his hands down, punishing his midsection when Morel covered his head. Upon request of Morel's corner, the contest was called to a halt at the end of the round.

In one of the better four-round fights you will ever see or hear about, lightweight Francisco Vargas, 131, of Mexico, City, Mexico, won a four-round unanimous decision over Victor Sanchez, 127.5, of Houston, Texas. After duking it out and going hard for 12 minutes, scores read 40-36 (twice) and 39-37 in favor of Vargas. Vargas now sports a record of 13-0-1 (10), while Sanchez falls to one fight below .500 at 3-4-1.

Featherweight Andres Gutierrez, 124, of Guadalajara, Mexico earned a tough, yet one sided 6 round unanimous decision over Carlos Valcarcel, 122, of Catano, Puerto Rico. The scorecards read 60-54, 59-56, and 59-55 for Gutierrez, who improves to 23-0-1 (19). The latest "L" to Valcarcel's résumé has him sporting a dismal record of 12-6-4 (5).

Super featherweight Sergio Thompson, 131, of Chetumal, Mexico, destroyed Puerto Rican journeyman Carlos Claudio. Thompson, 24-2 (22), stopped Claudio, 133, at the 1:44 mark of the second round. With the loss the native of Guayama, drops to 15-9-3 (8).

Junior middleweight Eddie Gomez of the "Boogie Down" Bronx stopped Quinton Whitaker of San Antonio, Texas. Gomez, 152, now 10-0 (7), dropped Whitaker, now 9-10 (5), twice in the second frame. A flurry from Gomez to start the 3rd stanza prompted referee Vic Drakulich to wave the fight off at the :15 mark.

Jay Gon's Ringside Tidbits

- This was my fifth time covering a fight at the MGM Grand and I have never seen the crowd as excited and as pumped up as they were. The atmosphere was electric!

- Lopez proved to be the "new" Arturo Gatti with his performance.

- My time in Downtown Las Vegas has been off the chain. Ziplining across Fremont Street was awesome! And posing with parrots was priceless.

- My helicopter tour of the strip was superb.

- Maidana kicked it with us in press row while we watched the Julio Cesar Chavez Jr.-Sergio Martinez fight.

- Last but not least, Viva Mexico!