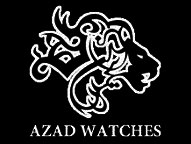 Azad Championship Report

Jason Gonzalez at ringside

Oakland, CA - For quite some time now, the argument of who was the best in boxing consisted of just Floyd Mayweather Jr. and Manny Pacquiao. Well, after the night of September 8, all of that has changed. Andre "S.O.G." Ward didn't just solidify his claim as the best at 168 pounds but the best in the world.

That night's opponent, Chad Dawson started off strong early on but it was just a matter of time before Ward took over.

In the main event of the evening, 2011's "Fighter of the Year," Ward, returned to the ring for the first time this year, defending his WBC and WBA titles as well as his The Ring championship belt in spectacular fashion as he knocked out light heavyweight kingpin "Bad" Chad Dawson in the 10th round at the 2:45 mark.

"Chad Dawson was a very dangerous opponent," said Ward, whose win streak now extends to 16 years. "I took the risk fighting the bigger man. He had the reach and height, but had the weight."
Ward, 168, 26-0 (14), of Oakland, California, floored Dawson, 168. 31-2 (17) with two no-contests, of New Haven, Connecticut three times. Once in the third, again in the fourth and finally in the 10th. The first knockdown was the result of a straight right to Dawson's midsection followed by a left hook. The knockdown in the fourth round was produced from a left hook to Dawson's dome. The end came from a left hook that wobbled Dawson, eliciting a murderous four-punch combination (left hook, straight right hand, left hook and another straight right hand) that prompted Dawson to take a knee. Referee Steve Smoger administered a standing eight-count.
"I was really surprised; he wasn't as fast as he appeared on the tapes," said Ward of his rival. "I saw everything coming."

On the telecast, play-by-play commentator Jim Lampley said, "You will have to beg Steve Smoger to stop this fight."

Coincidentally, while Smoger was counting, Dawson told him, "We are done."

"I did everything I could to win this fight," said a dejected Dawson. "He was a lot faster and stronger than I thought. I just couldn't get off. I was just surprised at just how fast he was. The weight was fine; it didn't make a difference but I am going back to 175."





It is suspected that Dawson depleting himself of the seven pounds to make the 168-pound limit may have weakened his chin. But much to Dawson's credit as the fight progressed, he did manage to weather the storm, highlighted by moments in which Dawson found success in rounds one, two, and seven. In those rounds Dawson was able to time Ward with his straight right jab, his right hook and left uppercut.



"I said that I wanted to fight the best," said Dawson. "I did just that and [Andre Ward] deserves to be on top."



At the time of the stoppage, Ward was ahead an all three scorecards by scores of 90-79, and 89-80. twice.





As for Ward's future plans,

"I focused so much on this fight, that I don't know what I will do next," he said.





WBC lightweight champion Antonio DeMarco, 134.25 lbs., of Los Mochis, Mexico, defended his strap by way of knockout rather quickly. DeMarco buckled John Molina Jr., 134.5 lbs, of Covina, California against the ropes early in the first round. DeMarco, 28-2-1, (21) smelled blood soon afterward.





"When I hurt someone, I jump on him," said DeMarco.





As Molina stumbled backward, DeMarco began teeing off with a plethora of shots. The only thing is that none of the shots DeMarco threw were landing cleanly.





"John got caught with a straight left in the first that buzzed him," said Molina's trainer, Joe Goossen. "DeMarco threw a lot of punches. John should have taken a knee for a standing-eight. But it is hard to think when you are in a position like that."
As DeMarco tagged Molina, Molina never responded with anything, prompting referee Jack Reiss to stop the action at the 44-second mark.
"I dedicate this win to Los Mochis, Mexico," said an elated DeMarco. "Molina was very strong . I told Molina to learn from this experience and work hard."



As for what's next for DeMarco?



"I'll fight Adrian Broner tomorrow."

Molina was unavailable for comment.



The heavily tattooed Malik Scott, 226, of Philadelphia, PA., 35-0 (12), opened up the HBO international telecast with a shocking eighth round stoppage of Bowie Tupou, 260, of Los Angeles, California, now 22-2 (16). Prior to the ringside physician calling a halt to the bout at the 52-second mark, due to an elbow injury sustained by Tupou, both he and Scott lulled the crowd into REM sleep.

Scott was winning an agonizing unanimous decision by scores of 70-63 across the board before the fight ended.



You couldn't really blame Scott. He established an outside game, working everything off of the jab, occasionally landing a straight right or a hook over Tupou's guard. However, a heavyweight with a lack of punching prowess is about as appealing as liver and onions is to a vegan.



Welterweight southpaw Ricardo Williams, 143.5 lbs. of Cincinnati, Ohio earned a hard-fought, six-round majority decision over Anthony Lenk. The scorecards read 58-56 twice and 57-57 in favor of Williams. Williams was returning to the ring for the first time in nine months since being stopped by Carson Jones. Williams, now 20-3 (10), faced a very game challenger in the southpaw Lenk, 143.5 pounds., of Los Angeles, California. In spots throughout the fight, Lenk, now 14-2, (7) would have his moments, as he did in the third round, when he connected with a straight left hand to Williams' face. However, Williams did take the punch well and for the remainder of the bout, was the aggressor, dictating the tempo of the fight. Williams demonstrated that he still has the skill set to compete with the top guys in the division, however, his lack of pop may hinder his championship aspirations.



In the opening bout of the evening, heavyweight Franklin Lawrence, 233.5, of Indianapolis, Indiana improved to 18-2-2, (13), after a huge welt formed over his opponent's left eye, making it difficult for Homero Fonseca, 253, of Pearsall, TX., to see. With the loss, Fonseca drops to 9-6-3 (2). The bout was called to a halt between rounds seven and eight.
Middleweight Tony Hirsch, 157 lbs., of Oakland, California, 13-5-2, (6) won a unanimous decision over Robert Yong, 158.5, of Sacramento, California, 5-6-1, (4) by scores of 40-36 twice, and 39-37.
Featherweights Randy Guerrero and Juan Urbina fought to a majority draw in their pro debuts. Guerrero weighed 124 to Urbina's weighed 119. Guerrero hails from Gilroy, California and Urbina represented Santa Ana, California. Guerrero is the brother of Robert "The Ghost" Guerrero.