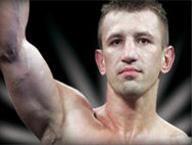 --

By Jerry Glick reporting from ringside.

Great fight as two hard hitting heavies traded punches non-stop until one had absorbed enough and was stopped by the referee.

First round was quiet but round two was a thriller as high ranking heavyweight contender Tomasz Adamek 's derriere hit the canvas from a hard Travis Walker right. Up and but bad shape Polish star Adamek,47-2 (29 KOs), had to weather a storm of power shots that had his legs rubbery until with about 12 seconds left in the frame he caught Walker, 235 pounds, with a right of his own that had Walker crashing to the mat. Up and hurt, the Tallahasse resident, Walker, 39-8-1 (31 KOs) took a pounding even after the bell when referee Eddie Cotton failed to hear it ring for a good 20 seconds.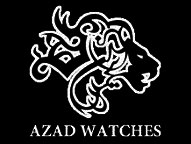 Azad Championship Report

The third was fought a little closer but Adamek was still in charge when he had Walker wobbling from a right. Round four saw Adamek, the ex-Lightheavyweight and Cruiserweight champion, coming on when he hammered home another right and again had Walker in deep trouble.

Walker suffered a cut over his left eye in the fourth frame that did not play a part in the results, but the right that Adamek landed may have. Walker was more defensive now but still dangerous.

The Polish heavy was ready to end it in the fifth when he landed a right to the head that hurt Walker. He then followed Walker into his corner where he hammered him with left/right combinations until referee Cotton saw enough and stopped the fight at 1:08 of the round. Adamek, 222 ½ pounds, successfully defended his IBF NA Heavyweight belt with the victory.

Fight of the year? Maybe.


JENNINGS VS KOVAL
Bryant Jennings,, 230 pounds, from Philly, not usually a big banger made quick work of journeyman Chris Koval, 226 pounds, landing a 1-2 that immediately dropped Koval. Up, but in poor condition, Koval, 25-10 (18 KOs), from Youngstown, OH, was primed to be hit by another left/right combination that put him down again but this time referee Franciosa stopped the "fight" at 35 seconds of the opening round of eight. It was win number 15 and KO number seven for Jennings who remains unbeaten.

CUNNINGHAM VS GAVERN

Steve "USS" Cunningham, from Philadelphia, PA, dominated almost every round. Boxing or slugging it was all Cunningham's fight. By the fifth round opponent Jason Gavern, Harrisburg, VA, began to grimace from fatigue if not from the punches. Gavern, 239 pounds, looked spent from then on. In the later rounds Cunningham, 207 pounds, up from the Cruiserweight division, used his jab more and well from outside. Gavern could only cover up and take the many lead rights to the head that came his way. The judges saw it, 100-90 twice and 99-91 once all for former Cruiserweight World Champion Cunningham who saw his record improve to 25-4 (12 KOs), while Gavern's fell to 21-11-4 (10 KOs). David Fields refereed.

THE UNDERCARD

Jr Lightweights- Jerry Belmontes w u8 Joselito Collado
Jr Welterweights-Jose Peralta w tko 3 Christian Steele
Lightweights-Karl Dargan w tko 4 Jesse Carradine