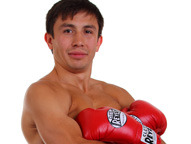 GGG


In the fall of 2011, after attending the third instalment of the Manny Pacquiao-Juan Manuel Marquez series, I headed to Big Bear, California, where I paid a visit to my friend, Abel Sanchez, famed for his work back in the day with former light middleweight champion Terry Norris. Sanchez was pretty much retired from boxing but built a facility called The Summit, situated in Big Bear. He intended to rent out the high altitude facility to clients but since it opened in mid-2008, he's had no shortage of stars come through its doors. "[Oscar] De la Hoya used it for the Pacquiao fight, [Julio Cesar] Chavez [Jr.] has used it three or four times. [Saul] 'Canelo' [Alvarez] has been here three or four times. [Peter] Quillin, [Miguel] Cotto has been here," said Sanchez.

Back in early-2010, Sanchez received a call about the possibility of working with a fighter from Kazakhstan, one of several countries that had formed since the collapse of the old Soviet Union. While he hadn't heard of the fighter, he took time to do his research and was impressed with his huge amateur numbers. The fighter turned out to be Gennady Golovkin. Golovkin, 25-0 (22), and his manager were in America looking for a base and looked into the Wild Card, Oxnard, plus several other locals before hearing of Big Bear. After paying a visit, they quickly liked what they saw and made a commitment.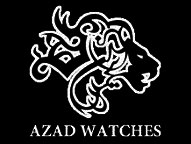 (Azad Championship Report)

It didn't take long for Sanchez to know he was witnessing something very special. "As soon as I caught [Golovkin] on the mitts, I thought, as a coach, you envisage how you can mould a particular fighter to your specifications and I as soon as I felt his heavy hands and strength, I thought, 'This is Julio Cesar Chavez Snr. right here.'"

So naturally, when I arrived, I was keen to see "GGG" for myself. I had known of him from his amateur days. He was already WBA middleweight champion at this point but was based in Germany with now-defunct powerhouse promoter Universum Box-Promotion. At this point, Golovkin had left them to work with the Klitschko brothers' promotional company, K2, where he's guided by Tom Loeffler, who is equally impressed by Golovkin.

"I had heard a lot about Gennady and seen a lot of his earlier fights when he was fighting in Germany for Universum and he definitely had a mystique about him, being a big puncher and great boxer and certainly, his amateur career was one of the best with what he accomplished," said Loeffler. "When I first met him, I was struck by how humble and how appreciative he was about everything we had done.


Getting a fighter like Golovkin to sign was a tough ask with many other promoters circling but Loeffler explained, "Before he signed with K2, he was pretty much approached by every promoter worldwide. We were able to put something together and just like he has a very good chemistry with Abel, so do we. The results are indicative of that. It just allows him to focus on his fighting and training which leads to better results in the ring. I handle the business side and Abel handles the training. Gennady knows we can do as much work outside the ring as we want but he's the only one who can do it in the ring and so far, he's done a tremendous job with a lot of the pressure that's been on him to perform at the highest level on HBO."

On the first day of my visit, light heavyweight contender Enrique Ornelas had joined the camp to spar with Golovkin. He was full of the joys of Canada, having recently returned from doing a similar job with Lucian Bute. Abel smiled and asked me and Ornelas to join him in the adjoining room. He took a disk out of a DVD case and placed it into a player. As soon as the DVD started, I knew what was coming and watched but kept one eye on Ornelas. We were watching Golovkin and Bute squaring off against each other in the 2003 World Amateur Championships (http://www.youtube.com/watch?v=bLaNwWP95jA). Midway through the fourth stanza, Golovkin unleashed a corking counter, dropping Bute flat on his back. Bute scrambled to his feet but was stopped a short while later. We both looked at Ornelas, who was moments away from his first session with Golovkin. Suddenly, as he realised what and who he was in with, he stood with his mouth open with a "What have I got myself into?" look etched on his face. They both sparred soon after and every other day for the rest of the week. Ornelas has since unsuccessfully challenged for the WBA 175-pound title against Beibut Shumenov, going the distance, to his credit. Ornelas gave his all and got in his share of shots but it was obvious who the more accomplished fighter was.

It was clear during the time I had watched Golovkin that he was about to make a very real assault on the middleweight division, not merely content with his WBA crown. He was due to appear as chief support to a Wladimir Klitschko heavyweight title defence but when that was cancelled at short notice, rather than cancel the entire card, the show was moved to a small hall where Golovkin headlined against former title challenger and usually durable Lajuan Simon (Simon had gone the distance with Arthur Abraham in 2009). Though there wasn't a large crowd in the building, Golovkin made the sort of statement necessary (http://www.youtube.com/watch?v=_uXRsBXcdpo
)
. A
t this point, there was a palpable buzz around the internet about this phenom.

Though not a real breakout year, 2012 gave him the platform to really make some noise this year. Golovkin took out game (but out of his depth) Makoto Fuchigami in three rounds and followed that up by making his HBO debut, demolishing poor Grzegorz Proksa, a skilled operator in his own right (but nowhere near ready for this sort of fight). In mid-January, Golovkin was back on HBO's airwaves when he took on Philadelphia tough guy Gabe Rosado. Despite being ill the week of the fight, Golovkin rose to the occasion, bashing up a blood-soaked Rosado before "King" was willfully rescued in the seventh inning.

Sanchez, who's been with Golovkin for three years now, knew his man wasn't 100% heading into the Rosado fight. He said, "I knew [Golovkin] was sick and we thought he should pull out. He was ill in bed Wednesday and the Thursday [prior to the fight] but Genna didn't want to miss the opportunity to show his skills on HBO" before continuing, "You know right after I started working with him, we had a fight with [Kassim] Ouma. He was a former world champ, a real tough guy. The fight was in Panama; we got delayed and it wasn't going great but Genna stayed calm. He was more relaxed than we all were. We arrived on the Friday [before the fight]; we didn't even check in the hotel. We went straight to the weigh-in. Most people don't know that. He made weight; we went to the hotel and the next day, they fought. It was a tough fight but Genna showed me nothing bothers him. He just takes care of business. Inside the ring, he's an assassin; outside it, he's a gentleman."

When Team Golovkin arrived in New York, Sanchez realised his man wasn't under the weather. "When we got there Tuesday night, so the Wednesday [before the fight], we were going to the public workout and he said to me, 'Coach, I think I've caught the flu on the plane. I'm coughing; my throat's sore; I can't breathe and I don't feel too good.' So I said, 'Let's go to the public workout and we'll see what happens. At the public workout, there was 100 people, not just for Gennady but everybody. 100 people, some of them had to have the flu. At that time, there was an epidemic in New York, so I'm sure it got worse at the public workout. By Thursday morning, he's staying in bed; he's eating in his room. He's not coming out; he's coughing, throwing up. He can't hold anything down. On Thursday evening, I asked Tom [Loeffler] to call the commissioner and inform them that this man is sick. [Gennady] told me, 'No, let's just wait and take one day at a time.' Friday morning, at the weigh-in, you saw him sitting by himself. That's not Genna. He's [normally] up walking around talking to everybody. He was just sitting in the corner hunched over and we weighed in. We go eat and the next morning, I go to wake him up at 10 o'clock and he's got a smile on his face and he's like, 'Coach, I feel great. Let's go on with it.' I knew he wasn't great but he had to convince himself he was OK. We had breakfast that morning; we get to the arena and it just so happened that Rosado's dressing room was right over from ours and both doors were open and there was an HBO camera crew doing a "2 Days" [with Golovkin], so they taped him coughing and they knew he was sick. We didn't do a lot of things they wanted us to do 'cause he was sick, so Rosado was listening to everything that was going on, so I'm sure he knew Gennady was sick."


This isn't the first time Team Golovkin has had an incident where they've had to overcome obstacles. Sanchez continued going into detail with what happened in Panama, "The fight was on a Saturday and we were scheduled to leave on a Thursday morning at 8.30; we arrived at 6.30. We were checking in and Gennady's visa had expired by two days. They wouldn't allow us to enter Panama without a current American visa. We were talking to security and finally at 8 o'clock - and the plane leaves at 8.30 - I said, '[Golovkin] has like 14 visas in that passport. Is there not one that will work?' He had a German visa that worked, so finally at 8.10, 8.15, they put our luggage on and put us on a cart and took us to the gate. By the time we get there, the plane's pulling away, so we sat in the airport all day waiting for a standby or some kind of flight. They don't get us on a plane until 10.30 that night and they don't get us directly to Panama. They get us to Miami. We landed at five and the plane to Panama isn't until 11 o'clock, so we wait in Miami. We haven't got a scale. I can't weigh him; I can't check his weight because they may be wrong. He can't eat; he hasn't slept, so we arrive in Panama City at 2 o'clock. The weigh-in is at 2 o'clock. They put us in a van and go to the casino. As he's walking in the door, they're announcing him as the middleweight champion. He jumps on the scale and he's 160. How he weighs 160, I'll never know. It should have been less because he hadn't eaten. He was not only tired, hungry, sore; it showed in the fight. He didn't have any sharpness by the fourth or fifth round. I said, 'Genna, you're worrying me. Are you OK?' He said, 'Yeah, I'm fine. I just don't feel too good. I want to go to sleep.' He proceeded to keep hitting Ouma with shots and they should have stopped the fight in about the seventh or eighth 'cause Ouma took shots. In fact, to this day, he hasn't fought. After we left, he spent three days in the hospital with bleeding on the brain and broken ribs and a shattered eye socket. Even though he wasn't 100% like in the Rosado fight, he put up a gallant effort. He did what he had to do."
The plan this year is for "GGG" to stay active by fighting five times. With one in the books, Golovkin is gearing up to fight in the French version of Las Vegas, Monte Carlo, on 30th March when he meets Nobuhiro Ishida, 24-8-2 (9), at Salle des Etoiles, where the arena is set up for 900 patrons and by invite only. Loeffler commented, "It's a great event. You know, we've been involved in a lot of deals, even with the Klitschkos fighting in Monte Carlo, but this is the first time it's coming to fruition. It's a fantastic city. It'll be a great time to be there. It's a great international fight. Gennady is really becoming the third most popular Russian native after the Klitschkos."

If all goes according to plan, all intentions are to be back on HBO in June. The plan mapped out by Loeffler would see Golovkin fight twice more to close out the year, "We have a commitment from HBO that if everything goes OK in March, that he'll fight before June 29th, so that'll be three fights within six months and if everything goes OK in June, then he'll fight at least once, maybe twice, in the fall, depending on the schedule. Gennady's the type of fighter, now at 30 years old, who knows he's got to have the commitment to training and fighting and if the top names won't fight him now, with every fight, his name's growing rapidly. Especially the last fight, he had a good rating on HBO at Madison Square Garden. With each fight, he's growing and that will enable us to get the big names in the ring with us."

For all too long, Felix Sturm had been able to dodge his obligation of fighting Golovkin. In regard to this, Loeffler adds, "
I don't know if Sturm will get his title back but Gennady and his team feel Sturm is a better track star than boxer. He was running away from Gennady. Gennady was a mandatory for two years and he did anything he could to avoid him. He wound up facing [Daniel] Geale but before that, we finally had the WBA say that the winner of that they wouldn't give any more exceptions. And then Geale ended up winning that fight and instead of fighting Gennady, he chose to fight Anthony Mundine. We can't fault him for taking a fight in Australia but I can tell you one thing: Gennady would never give up a title because it's so hard to collect these world titles."
When asked what else they could do if they're able to continue the arc of success they've enjoyed, Loeffler says, "It really depends what happens in June. June will definitely be in the U.S. on HBO but there happens to be a lot of great fighters in the U.K., so if there was an opportunity to go over there and fight one of the bigger names over there, it's just a matter of making the economics work. Monte Carlo worked out with the casino. It makes sense. With the U.K., we'd have to have the support of U.K. television and also American TV. The great thing with Gennady is he'll go anywhere. His focus is to build his name in America but he doesn't want to lose his fans in Europe."


It's hard so far not to be caught up in the hoopla surrounds Golovkin and the journey looks to be an exciting one...unless you have to fight him, that is.
Please visit our Facebook fan page at www.facebook.com/MaxBoxing, where you can discuss our content with Maxboxing readers as well as chime in via our fully interactive article comments sections.