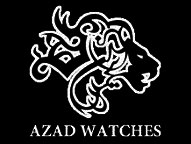 Azad Championship Report


The sport of boxing has been undergoing a change in the way it looks at Performance Enhancing Drug (PED) use and PED testing. The wave began nearly three years ago during negotiations for a fight between Manny Pacquiao and Floyd Mayweather, who demanded USADA (United States Anti-Doping Agency) oversee blood and urine testing. The fight crumbled under the stipulation but a new era was born. A fighter, the top selling pay-per-view draw in the world, no less, had taken control of his destiny and demanded that his opponent submit to stringent performance enhancing drug tests.

While Pacquiao passed on Mayweather's special order USADA testing, Shane Mosley, Victor Ortiz and now Miguel Cotto took up the offer in order to get a fight with Mayweather. Cotto is the latest fighter to undergo the testing in order to secure a lucrative PPV payday. He'll be fighting Mayweather at the MGM Grand this Saturday live on HBO PPV.


On its face, "Mayweather Testing" is a shrunken version of USADA. Within a window of time that starts at the end of the initial press tour announcing a Mayweather fight up to two weeks after the event itself. Both fighters agree to have USADA collect and test blood and urine samples at random times throughout camp. Each man is obligated to inform USADA of their whereabouts 24 hours a day. What is not known is whether or not Mayweather or his opponents have submitted to year round testing which is the norm in USADA testing.

"Nevada commission is one of the best commissions in the world. My ultimate goal is not for USADA in the sport of boxing but USADA in sports period. Professional sports period because there is too much cheating going on in the sport," Mayweather said to me and a group of reporters in L.A. to announce his fight with Victor Ortiz last year.

When asked if he had submitted to year round testing or his normal 12-14 week window he has used in all three of the Mayweather-tested fights, he responded "I am willing to be tested whenever. If USADA is here today they can test me now."


This reporter pulled the question into focus, explaining that when it was first announced Mayweather and Mosley would be undergoing USADA testing for their May 1, 2010 fight, the testing had been referred to as the "Gold Standard of testing" as well as "Olympic-style" by Golden Boy CEO Richard Schaeffer. Had Mayweather signed up for the gold standard package of year round random unannounced testing both in and out of competition that Olympic athletes submit to?


"I don't know what that it is," said the 1996 Olympic bronze medalist. "If they got the platinum package give it to me. I am a clean athlete. They can come test me. I want to show the world that Floyd Mayweather is a clean athlete. I read some of your stories before, 'Floyd is one of the best fighters.' Now I'm making a stand. In this country, I said 'You know what? I am going to show that our sport is a great sport.' They say I am the face of boxing. I'm not ducking or dodging. It's like . . . it's . . . Pacquiao make a lot of mistakes. And one thing you have seen Floyd Mayweather is a fighter that can adjust to any style."

What is also not known is a very important clause in the standard USADA contract. An athlete is allowed to miss two tests within an eighteen month window. The third miss will count as an automatic positive result and the athlete will receive a ban and/or sanctions. It is not known whether or not this rule applies in the smaller period of time Mayweather and his opponents are tested. In addition to the USADA tests, all of these fights will be under the testing auspices of Nevada, as well.

The cost for "Mayweather Testing" is between $90,000 and $100,000 per fight and includes both fighters.

In an interview with Hans Olson of Boxinginsider.com in October of 2011, http://www.boxingins...-annie-skinner/


USADA's media relations manager Annie Skinner said of the alleged price tag, "The cost of a testing program varies depending on a variety of factors, but its cost pales in comparison to its value for clean athletes."


And that is true. However, it is opined by some in the industry that testing eight to ten times per 14 week window is neither cost effective or a guarantee you will catch a drug cheat. In the world of anti-doping, particularly in boxing, it's all about working smart and cost effective while expanding the out-of-competition testing window.

As science and combat sports progress, so have the cheaters' methods. In this era of testosterone usage in combat sports, Carbon Isotope Ratio (CIR) testing, an effective method of discovering exogenous testosterone, (testosterone not made by your body but rather injected, ingested, or absorbed through dermal patches, among other methods) could possibly be the most effective tool in sports drug testing.

"Zero false positives to date, as far as I know," claimed Conte when asked of the CIR's efficacy. "They often call it the 'Nail in the coffin test' [for testosterone use]."

The average T/E ratio (Testosterone to Epitestesterone) for most humans is 1:1. Past age 28, T/E levels in males begin to drop 1% each year on average in the thirties and beyond. Yet we have athletes competing in all sports effectively into their late thirties-early forties.

In recent years, testosterone use has become a hot button issue in combat sports. California and Nevada, most notably, have implemented a system to handle athletes applying for therapeutic–use exemptions (TUE) due to low testosterone levels. Among those who have used this to compete are Dan Henderson and Chael Sonnen of the UFC. Most recently, Alistair Overeem of the UFC was caught in a random drug screening with a ratio of 14:1. National League MVP Ryan Braun was also caught with reported T/E ratio of 20:1.

It's not just boxing. Testosterone appears to be used in all sports.

An important side note to the issue is that while WADA changed the allowed T/E ratio worldwide from 6:1 to 4:1 in 2005, New York and Nevada continue to use the outdated 6:1 ratio. It's important because when you look at what Vegas is (Broadway) and how long it takes a fighter to get there (late twenties-early thirties) and the necessity for recovery and longevity to milk that period for all it's worth, testosterone use makes a lot of sense. It helps with recovery but also gives strength and speed gains. As for the 4:1 and 6:1 ratios? Either one is still a lot of leeway to use testosterone and evade detection from any test except CIR.

http://www.maxboxing...blem-in-boxing-

While the days are not long gone of fighters and trainers using straight up anabolic steroids, in recent years, something known as Hormone Replacement Therapy or "Anti-Aging Clinics" have begun to permeate the fighting landscape as well as American culture in general. Essentially these clinics prescribe medical-grade testosterone to the over-30 crowd as a way of keeping a youthful edge.

"Everyone is talking about hormone replacement therapy," Anti-doping advocate and owner of SNAC Victor Conte told Maxboxing.com. "These [fighters] get a therapeutic use exemption. A TUE is what we call it. This is what's interesting. Typically, that standard hormone replacement dosage is 200 milligrams per week. So if a guy is on hormone replacement therapy, he is basically quadrupling the amount of testosterone his body would normally produce. I wonder if that gives him a competitive edge? Try "duh?

"I think it is far more common than we think," WADA founder Dick Pound told this reporter earlier this year. "And they are getting assistance from people who know these things from medical books, labs. Coaches and trainers and so on. It's a very organized activity. It's not an accident. These are people setting out deliberately to cheat."

One reason athletes at the high level might need TRT is an abuse of anabolic steroids early on in their careers. Certain PEDs can shut down your system's own hormonal output. This is why anyone applying for a TUE has to undergo a strict application and approval process.

"So all these guys saying 'Hey I am just putting back what my body would normally produce, that's not true," Conte continued. "And anybody that has ever injected hormones at one of these clinics at a dose of over 200 milligrams knows that it has tremendous effects. Makes you feel real good. It will make you develop more speed and recover more quickly and other benefits."

Anti-aging clinics offering medical-grade testosterone and human growth hormone have sprung up all over the country as the new it thing to do for those that fear aging and death. Procuring a testosterone prescription is a fairly easy endeavor. Often times the prescriptions being handed out are done so by nurse practitioners.

"When you say the proper professionals what you are talking about is a board certified endocrinologist that works in the area and if [the fighter] is diagnosed over a period of time," Conte explained. "But most of these guys go to an anti-aging longevity doc and they're handing out prescriptions for testosterone like I don't know what. It's very easy to get one in Las Vegas, Nevada, or Arizona, or in the Florida area. There's a lot of these anti-aging clinics. They aren't qualified to properly diagnose testosterone deficiency and its causes, in my opinion."

One such chain of clinics, HRC Medical Centers, offers "Bioidentical Hormone Replacement Therapy," which includes injecting a pellet into the buttocks of patients. They are examined by a nurse and then given a prescription for the pellet injection of "anti-aging" testosterone injections. Researching comments on the Better Business Bureau website regarding HRC Medical Centers, the experiences their patients reported ranged from the positive to complaints about horrible side effects like unwanted facial hair for women and lowered voices. Many complained that they never met a doctor.

There are roughly 24 of these clinics owned and operated by Don Hale and his brother Dr. Dan Hale, in Tennessee, Florida, and Grand Rapids, MI, birthplace of Floyd Mayweather, Jr. It should be noted that Dr. Dan Hale retired from HRC in March of this year.

http://www.prlog.org...eplacement.html

Don Hale was a local businessman and fight manager in Grand Rapids, MI. where the Mayweather family resided and young Floyd, Jr grew up a prodigy boxer akin to Mozart straight out the crib. When Floyd Mayweather, Sr. went to prison on drug charges, it was Hale who took Mayweather in. Floyd and Don separated over who would control the future Pound for Pound King's destiny.

"You know in the past we had a little bump in the road, me and Don Hale," Floyd Joy Mayweather, Jr told me at the L.A. press conference to announce the Miguel Cotto fight. "But all in all, at one particular point in time when I met Don Hale, I met him right before I turned 17 years old. So when I met Don Hale when I was 17. You have guys when you are amateur, you say 'This is my sponsor.' Basically it's your amateur manager. And you know, you not knowing no better, they buy you nice shoes, get a you a nice car and get you all these nice clothes. And you don't really know why when you're that young but when it's all said and done, he had given me a letter of intent."

Speaking with Floyd, Sr. last October on an episode of Leaveitintheringradio.com, the subject of Don Hale was broached.

"Don Hale was nobody but somebody from hell," said Floyd, Sr. "That's who he was. He was the damn devil. I put my son with the devil. That's what I did. He told some many lies, man. Tell us how much money he gave me."

To hear Floyd's Sr. and Jr. tell it, there was a financial arrangement with the placement of Floyd, Jr in Hale's care.

"I'm not going to tell you he didn't give me something, man. Nothing like what he said though," said Floyd, Sr. "He might have gave me, he might have gave me two hundred, four hundred dollars at the most. But he didn't give me something big. Trust me and believe me. I could have given it back to him when I got out. But it wasn't nothing. He done gained more off of the name of my son anyway."

"My dad was locked up at that particular time," explained Floyd, Jr. "And when my dad was locked up at that particular time, he wanted money to keep coming in on his books. So my dad had me sign a letter of intent with Don Hale. But Don Hale had basically cut a deal already with Don King to try and take me over to Don King as an amateur. But, that was our past. And we got through that obstacle in our life."

Where the two Mayweather's story splinters is whether or not a relationship still exists between the Anti-Aging mogul and the best boxer in the world.

"Are they still friends,' I asked Floyd Sr.

"No," answered Sr. after a long pause. "I doubt it. I never heard no more about him or Terry. She'd know more about. it because he was in there for the wrong things. Most of them in there for the wrong things. My son, my son don't do the right thing, the wrong thing is going to come his way."

According to "Money" Mayweather, the leader of the anti-doping movement for boxers, he and Hale have patched things up.

"[Don Hale] sued me. But it's nothing," Floyd, Jr. said of their rift. "All he wanted was probably a couple of dollars. Probably wanted some of his fighters to fight on my undercard. We got through that task. We speak all the time. We speak from time to time. I let him fly out to my fights. I give him tickets. I put him up in hotels. Because, you know, with me, I genuinely love Don Hale and I love his wife and his children. I was like, they were good to me. And Don Hale was a great guy. He was the first guy that I ever seen that owned a HRS hair replacement service. And seen people that he can take people and he can help them grow hair. It was unbelievable. This was in '94."

HRS Hair Replacement Services is indeed also a company founded by Don Hale. It should be noted that Mayweather is not known to be a patient of Dr. Hale's nor is he in any way connected other than personally to Hale, to this writer's knowledge. But the connection, in this climate, is potentially significant and at the very least illustrates how easily a fighter could make a testosterone connection. It's as close as a ringside seat in Vegas.

To be fair to both California and Nevada, they do their fair share of catching testosterone users. But the reason they are is that the men getting caught are either greedy or stupid. The states respectively allow you to have four to six times the normal amount of testosterone you would produce over a week's time. Had the athletes stayed within their respective commission's guidelines, they would have never been caught.

Keith Kizer, Athletic Director of the Nevada State Athletic Commission's state has been successful in catching users this year, with the aforementioned Overeem among others getting popped for high testosterone levels. Though each of the cases exceeded the allowed 6:1 ratio in Nevada, recent reports have been that Kizer was considering moving down to the standard 4:1. This is a positive step but more is always more needed.

"Well, you've two things here," said Pound. "One is the game of catch up. And that is true, you're always, as a regulatory body of whatever nature you are, the perpetrator always has the advantage. He knows what bank and what night the stick up is going to be. The police have to catch up. What you can do is narrow the gap quite a lot in terms of what they are taking and what you can discover.

"And the other is to have vigorous out of competition testing," he continued. "That's 24-7, 365 so you never know for sure when you are going to be tested. After that, if you have a state commission or whatever the organization may be, who thinks that it's their responsibility to protect the people who have cheated and who have taken advantage of those who play by the rules, that's a different kind of problem altogether. That's a corruption problem."

It was recently estimated by VADA that roughly 375 UFC fighters could be random blood and urine tested twice each year, with annual costs of somewhere between $1 to 1.5 million dollars. VADA charges somewhere between $10,000 and $20,000 per fight vs. USADA's rumored $90-$100,000 per fight which is for both fighters. Why the price difference? Who knows? USADA's media department never replied.

"I don't understand that," said Pound of the estimated budget differential. "I don't understand the economics. I don't know the details of the deal."

There is also the question of when USADA would release the information. I asked Bruce Binko of Golden Boy, who is a key player in negotiating the anti-doping test contracts for their fighters, what would happen if someone tested positive. Would they wait to release the results or cancel the fight?

"I would love to answer that," said Binko. "But that is something you would need to check with them about."

"Who is 'them'?" I asked.

"Who have you talked to," asked Binko.

I indicated I had tried to talk in depth with the Mayweather camp and USADA to no avail. At which point, Mr. Binko reiterated I had to get "their" clearance. It was never discovered who "they" were.

We know little about Mayweather Testing. We can only guess at its efficacy based on USADA's track record. Without Carbon Isotope Ratio testing implemented as a screening tool, a fighter can more easily circumvent testosterone detection. USADA or Mayweather testing appears a more expensive but possibly less effective program.

What are we to make of an athlete dictating the terms of the tests he is taking even if it's for a positive change in the sport?

Pound said "It's a little bit like Hamlet. 'The lady doth protest too much, methinks.' Why would you not say 'I am not doping but I am quite happy to submit myself to whatever the testing regimen is.' But having it tailor-made frankly, in my mind raises far more questions than it answers. [For example], it's a bit like [Lance] Armstrong doing the same thing."

Regarding TUE's, Pound feels it has its place but as always, there is room for the cheaters to abuse the loophole.

"If there a legitimate medical condition I have always felt you should not be denied appropriate treatment simply because you are an athlete. So you have this fairly elaborate TUE program. And if you can persuade a doctor that this is what is medically necessary that TUE by your doctor can be reviewed by an independent panel that we have at WADA and that's ok."

In the end, it doesn't matter if there is a TUE or a prescription or street drugs, if the athlete is not being screened using Carbon Isotope Ratio testing, he can use testosterone and test at 1:1 or 3.9:1 or in Nevada 5.9:1 and he will not be flagged or caught. It is entirely possible to evade detection of testosterone use despite being tested by two separate entities such as the case with this weekend's Cotto-Mayweather fight. The reason? USADA and Nevada are testing for red flags. An anti-doping entity using CIR as a screen test is looking specifically for synthetic testosterone. In the sports drug war, specificity is key.

If we are to look for a solution, I believe Annie Skinner of USADA said it best.

"The cost of a testing program varies depending on a variety of factors," she told boxinginsider.com's Hans Olson. "But its cost pales in comparison to its value for clean athletes. We've said that you could add $1.00 "integrity in sport fee" to a single pay-per-view fight and be able to fund an anti-doping program for years. The costs of a robust testing program is a drop in the bucket compared to the prize money that athletes involved in a fight may win, or the money that is earned by promoters, and those that televise these events. The costs are certainly not prohibitive. The benefits of implementing a thorough, WADA-accredited testing program for clean athletes, the integrity of the sport, and the health and safety of the competitors, far outweigh the cost."

If we want a clean sport, USADA, VADA, WADA, the fighters, and each and every commission, promoter and network executive who want a clean sport should heed her words.