By John J. Raspanti, Doghouse Boxing

Gennady "Triple G" Golovkin (26-0, 23 KOs) retained his WBA middleweight title by chopping down Nobuhiro Ishida (24-9-2, 9 KOs) in three rounds at the Salle Des Etoiles, Monte Carlo, Monaco. The bout was staged live on PPV by Integrated Sports Media.

Golovkin, 30, the shorter fighter by three inches, set the temp in the opening stanza. Ishida, 37, and a loser in his two previous fights, attempted to use his jab to keep the aggressive Golovkin off him. Golovkin ducked inside and landed a left hook. Ishida countered with his own hook. Golovkin's jab knocked Ishida back a step.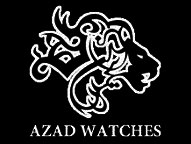 (Azad Championship Report)

Like a cool assassin, Golovkin went to work in round two. His left uppercut hurt Ishida. To his credit, Ishida, who put his name on the boxing map by stopping James Kirkland two years ago, fought back, but his punches didn't bother Golovkin. The champion landed a double hook to the body.

A hard left-right stung Ishida in round three. The Japanese fighter rarely moved his head - making him even more vulnerable to the punches of Golovkin. He was also conscious of the defending champions body attack. As Ishida backed away, Golovkin unleashed a bodacious overhand right that caught Ishida squarely on the chin. The impact of the punch knocked the challenger halfway out of the ring.

A quick glance at the prone body of Ishida convinced the referee that a count wasn't required.

The time was 2:11 of round three.

The Kazakh-born resident of Germany (who trains in California) is anxious to get back in the ring as soon as possible.

"Doesn't matter who's next," said Golovkin in the ring after the fight. 'I'm ready."

__
Follow and visit John on Twitter: twitter.com/#!/johnboxing1
__
Questions/comments johnboxing1@hotmail.com