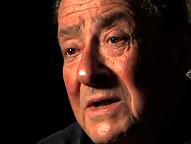 (Arum)


With the size of his entourage, rivaling that of M.C. Hammer in the early 1990s, and reports of taking sizable advances from Top Rank before his fights, when you hear about possible tax issues for Manny Pacquiao, you're not necessarily stunned. So when reports rose out of the Philippines that Pacquiao's assets were frozen and he owed millions (inquirer.net/pacquiao-tax-punch), fans expected the worst.
But according to his promoter, Bob Arum, it's much ado about nothing.
"Let me explain," he told Maxboxing on Tuesday afternoon. "Every time Manny fights in the United States, Top Rank, when we pay him, withholds 30 percent - which we pay to the IRS. Every payment - 30 percent. And when we do endorsements for him in the United States we withhold 30 percent, so there's no issues about that. Under the treaty with the Philippines and the United States, when he files his Philippine tax returns, he takes a credit with the U.S. taxes he pays. Now the Philippine Revenue Bureau asked for proof that he paid his U.S. taxes. So we furnished them with a letter from HBO which says that HBO pays us; we pay the fighter and we sent a letter to the Philippine tax authorities saying what I just told you, listing every time we made a payment to the IRS. You do it electronically; you wire it to the IRS account and they'll say like, "$2 million received," etc, etc.

"Now we have all of that. We furnished that to the Philippine tax authorities. They say that's just a scrap of paper and they want a certification from the IRS that these taxes have been paid. Now it's very difficult and the IRS doesn't give out these certifications. So Manny has filed the appropriate documents to get the IRS to send the information to the Philippine tax authorities, that the taxes have been paid."
According to Arum - as only he can say – "All this is a bureaucratic f*ck-up."
So you can call off the canned food drive for the "Pac-Man" and Jinkee won't have to get a job, at least for the time being.
But Arum says, "This has inconvenienced him, bad publicity. They've frozen his assets in the Philippines and we applied for this certification; actually his accountant [did] 60 days ago and it still hasn't been forthcoming."