Algieri meets the world, outlasts Provodnikov by Split Decision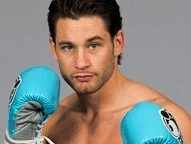 h1_Chris-Algieri.jpg


Coming into Saturday night's WBO junior welterweight championship at the Barclay Center in Brooklyn, NY, the first defense of now deposed champion Ruslan Provodnikov, every pundit in boxing, except for Rick Glaser and Bernie Bahrmasel, counted out newly crowned kingpin Chris Algieri. HBO announcer made a reference to what Provodnikov, a ruthless Siberian slugger who stopped Mike Alvarado to take his title and our hearts with a cry for his loving mother upon his title win. Provodnikov is all warrior. A humble, proud fighter, action-packed and with the full well-deserved support of the network. But his Achilles Heel came once again, as it did in in 2011 a close decision loss to Mauricio Herrera. Algieri, a two-time world champion kickboxer who'd started at Kenpo Karate at age nine, used every bit of fighting intelligence and toughness to survive two first round knockdowns and box to a split decision win.

Scores were Max DeLuca from California 117-109 Provodnikov, Tom Schreck from New York 114-112 Algieri and Don Trella 114-112 Algieri. It was a masterful performance by Algieri, who boxed, punched, and used every bit of his fighting years to withstand that early onslaught, regroup and work his plan for the majority of the minutes in the fight.

Body work and pressure came right off the bat from Ruslan Provodnikov. Algieri moved frantically, adrenaline pumping, side to side moving and finding space behind a tight guard. Flicking the jab, Algieri looked around for a place to be. Stepping off the ropes, a Provodnikov left hook dropped Algieri, flipped him over in sort of a somersault. His right eye began blowing up. A look of grim determination on his face. A left hook and Algieri went down to a knee as a right hand crashed into his ribs for bad measure. His right eye was ballooning up badly. Algieir's quick left jab set off a right hand that landed on the end with full extension. It did nothing Provodnikov walked right in and unloaded. Another right by Algieri thudded off Provodnikov's face.

Something about the last punch seemed to say Algieri wasn't folding. He never did.

Right eye puffy Algieri picked his spots to start round two. He remained poised. Provodnikov didn't just run in. As Algieri said post-fight, no one that he hit had ever not respected his power. Though Provodnikov never stopped, that remained true throughout the night. Provodnikov got in a nice long right but other than that, Algieri boxed behind the jab, grabbed Ruslan when they came in lose and kept moving. Two misses by Provodnikov, Algieri lands two body hook and moved away. Uppercut by Algieri and he moved away. Will it be enough? Another body shot by Ruslan and then a right over the top and left hook shook Algieri. He answered with jabs and a nice hook. An Algieri jab snapped Provo's head back.

From there, Algieri continued to box smart. He opened with a lead right to RP's face. The knockdown earlier had been about terrible placement. Algieri did it again, leaving himself square for the left hook. He took it flush and touched his gloves together. Later, Algieri got in a left hook. RP shot the lead fight, bore into the ropes with Algieri in between. Two left hooks worked Algieri. He landed a right and RP kept coming. Left hook to the body by Algieri snapped loudly through the room. RP grinned. Lead right by Algieri. Used touching jabs. Changing the trajectory and velocity throughout. He shuffled the deck all night and it kept the power puncher off balance.

The right eye of Algieri was seriously damaged. This won't go long, must have been the prevailing thought. But Algieri had other plans. Three jabs by him started the round. His head is moved well, mindful of defense and the ever present jab changing up. He is touched and moved. Provodnikov dug into his body. Provodnikov was pressuring but he not getting off. Maybe one or two shots on the ropes. But nothing to get momentum or damage needed for a late stoppage.

Provodnikov got him in the corner and landed a body shot, Algieri responded by working his way in with a nice body head combo out of the corner. Provodnikov worked in tandem to either side Algieri's ribs. But few and far between. Late in the round, he shot his jab and rights. A lead right by Algieri. Provodnikov exploded out of the corner in the fifth. The ring was 18' X 18', under regulation. But according to HBO announcer Andre Ward, Algieri grew up training in a 16' ring. The surface was also spongy, playing to the power puncher.

Algieri used all his tools, trapping, crowding or pushing in the hands of Provodnikov against his body in close and hitting and then moving. Provodnikov just missing big shots. Algieri ate a huge left hook at the end of the round.

Round six was a tight one. Ruslan was in assassin mode; Low and looking to attack on two levels starting low and finishing with that left hook. Algieri stayed game n close, working to the body and dodging the wild left hook of Provodnikov fin the process. Algieri stayed cagey, stepping diagonally, trapping inside and staying elusive upstairs.

Provodnikov tenderized Algieri's guard along the ropes.

What do you like? A few hard shots or Algieri's odd attack.

Algieri Out-landed him every round.

To start round seven, Algieri landed a four punch combo with Provodnikov working away, too. Provodnikov blinked after eating a lot of flush shots. But he remained poised and seemed to hurt Algieri to the body with a right. Still, Algieri didn't allow him to capitalize.

This was not a Ruslan Provodnikov fight.

The jab of Algieri pumping into Ruslan's face time and again though HBO complained there was no power so he couldn't be winning. Algieri protected his eye, didnt get hit with anything stupid and dictated how the fight was being fought.

It was clear Algieri was a slow opening magic box as the fight wore on. One-eyed, he remained elusive. Provodnikov was following, hooing for the biig shot. Algieri kept touching him. Algieri took the round off. It was a tight round and acccording to HBO, Algieri landed one more punch than Provodnikov.

Down the stretch, Algieri moved more and punched less but ring generalship and defense went to him. He negated the aggression of Provodnikov, who neither capitalized on the eye or the offensive decline of Algieri.

"I showed boxing fans who Chris Algieri is," he said with a humble, victorious smile.

To take a title a fighter must display all his best attributes. Algieri, who was the taller man at 5'10" to 5'6" with the longer 72" reach to Provodnikov's 66" reach, showed that the intangibles like heart and determination, intelligence and guile, cannot be measured except in action. In preparation and in the heat of battle, Chris Algieri revealed himself a champion.

In the co-feature, Demetrius Andrade defended his WBO junior middleweight title against Brian Rose by way of a seventh round TKO.



Subscribe to feed