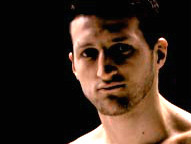 Carl Froch


I consider every person who steps into the squared circle a warrior; each and every one of them has my utmost respect. However, certain fighters qualify more than others. They reach deep within themselves and go far beyond anything we can humanly expect of them. I want to quantify this is my list of modern-day gladiators. It is, by no means, definitive.
Tomasz Adamek
-
We knew back in his days at light heavyweight that Adamek was as tough as they come; two bloody wars with Australian Paul Briggs proved that. Both contests ended in razor-close majority decisions for Adamek. In the first fight, Adamek fought with a broken nose he sustained in his training camp but refused to give up the opportunity to fight for a world title, whilst in the rematch, he had to get off the floor in the opening stanza. When he lost the WBC title to hugely talented Chad Dawson, Adamek stepped up to cruiserweight, where his pressure-fighting style ensured he'd be in for several long, hard wars. It was at this point, he undertook somewhat of a metamorphosis, going from hardnosed pressure fighter to a more conventional boxer. This carried him through four fights to set up a title challenge against Steve Cunningham. In a frenetic, back-and-forth fight, Adamek claimed the title with a couple of knockdowns making up the difference. A star was born that night in New Jersey in front of a raucous crowd and was so successful in winning over Newark fans, he has been a regular there ever since, fighting for packed houses.

After two defences, Adamek surprised everyone jumping to heavyweight where he now resides. He uses his skills even more than his pressure style he once employed so well at 175 and no longer fights with his face. "Goral" uses his skills more but when he's stepped up the competition, he's had to show his mettle. First, when he met Chris Arreola, his boxing skills were too much for the crude Californian. However, when Arreola got up close, he was able to do damage and take Adamek into the trenches where the old warrior reverted to type. More recently- and miles out of his depth- he faced Vitali Klitschko, absorbing many thunderous shots until he was finally rescued in the 10th round. Adamek, 35, has since bounced back with a near shut-out decision over gatekeeper Nagy Aguilera and next up is a summer assignment with Eddie Chambers, interesting because Chambers, likely to weigh less than Adamek, will also elect to box. It's a crossroads fight that neither can afford to lose if they hope to receive a second shot at the heavyweight championship.
Carl Froch -
Is there a fighter in boxing today who's fought the level of opposition Froch has? Since beating Jean Pascal in the fall of 2008, he's fought Jermain Taylor, entered the "Super Six," where he squared off against Andre Dirrell, Mikkel Kessler and Arthur Abraham in the group stages before besting Glen Johnson in the semifinal (setting him up for a unification with Andre Ward). After losing, does he go back to Britain and take a few easy touches to stay busy and relevant? Absolutely not; he seeks out the biggest and best opponent he can in the form of IBF champion Lucian Bute. Froch and his promoter, Eddie Hearn, deserve all the credit in the world for picking the unbeaten Canadian-based Romanian and enticing him to Britain for what likely amounts to the biggest fight in Britain since Joe Calzaghe met Mikkel Kessler nearly five years ago. It also must be noted that as that murderer's row of seven opponents has come and gone, only two of those fights took place in Britain. Froch has still come through five wins against two losses. At 34 years of age and with many hard fights already on the fightometre, Froch could fall apart anytime, though currently shows no signs of slowing down.
Juan Manuel Marquez -
Earlier in his career, Marquez was the master boxer, trailing his more famed countrymen Erik Morales and Marco Antonio Barrera for popularity in large part because of his style. We got a glimpse of just how courageous he is when he got off the canvas three times in the opening frame of his first contest with Manny Pacquiao in 2004 to force a draw. He won world titles at featherweight but was stripped of his titles and made the bold (and ultimately bad) decision to go to Indonesia where he lost to Chris John (a fight many believe he should have won) for chump change. It seems to be at this point where the proud Mexican rolled up his sleeves and got back to business, claiming the vacant WBO featherweight crown with a little less science and a little more gusto. His reward was a chance to fight and then beat Marco Antonio Barrera at 130 for the green and gold WBC belt. However, in another barnburner, he lost it to Pacquiao but must receive high praise for regrouping after being put on the seat of his pants in the third round. He stepped up again in weight and beat lineal champion Joel Casamayor in 2008 before meeting young bull Juan Diaz in early 2009. For the first half of the Diaz bout, it looked as though Diaz would run "Dinamita" out of the ring. But in the face of adversity, Marquez assessed what he had to deal with, further proving considerable ring I.Q. He utilised his uppercuts and timed Diaz, wrecking him in the eighth round of a terrific contest. Marquez looked like an aging fighter when he was well beaten against Floyd Mayweather several months later but he won't be the first nor last person made to look mortal when he was shut down by the "Money." Having entered into a rematch with Diaz next, he used his excellent skills to pick apart Diaz (who didn't have the same fire to go into the breach and try to win for fear of getting knocked out a second time) to win via wide decision. On Thanksgiving weekend 2010, he met hard-charging Michael Katsidis; the action started similar to the first Diaz fight with Marquez dropped in an action-packed third round. It looked for a portion of the round as though he may be stopped but, not for the first time, he returned from the brink, charging back to stop Katsidis in the ninth round. Late last year, he met archnemesis Pacquiao in the rubber match; it was a superb performance by Marquez in a contest many believe he won. He recently claimed the WBO interim light welterweight crown and appears set to fight at Cowboys Stadium this July.
Erik Morales –
"El Terrible" is the very embodiment of warrior; he debuted as a 16-year-old and fought his way out of abject poverty. He's one of the most revered fighters today who always sought out the biggest and best opposition he could. His record reads like a who's who at 122-130 and during in that stretch, he met Daniel Zaragoza. Claiming his first title at just 21, from there, the Pride of Tijuana never looked back, making nine successful defences of his WBC super bantamweight title, stopping all but anvil-chinned Wayne McCullough and archrival Marco Antonio Barrera. Morales never lost at 122, moving up to featherweight with just as much success, quickly winning the WBC championship. He engaged In Jin Chi in an underrated, modern-day classic before resuming hostilities with Barrera. Again the two legends fought at a frenetic pace with both men leaving everything in the ring. On this occasion, it was Barrera's night. Once Barrera relinquished the title, Morales quickly reclaimed the honours and stayed busy before moving into his third weight class. Again the success kept coming with Morales winning and then unifying the WBC and IBF crowns. He met Barrera in a rubber match, only to lose the closest of majority decisions. While many would believe that at this point Morales would fade into the background, he stepped in to face a certain rising Filipino Manny Pacquiao. Once again, Morales showed just how special he is, winning a close but deserved unanimous decision. A victory that now, in light of Pacquiao's many achievements, must go down as Morales' best victory. The win wasn't without a price as he seemed to leave a bit of himself in the ring that night, losing four on the bounce (to Zahir Raheem, a second and third fight with Manny Pacquiao and then to David Diaz up at lightweight). We thought we'd seen the last of this great fighter- and we had for getting on three years. He returned at welterweight where he won three fights but was no longer the fighter we once knew. It appeared more like a circus act akin to how Roberto Duran was in his later years. So when he signed up to meet marauding puncher Marcos Maidana, many of us worried for his health and questioned his sanity in facing a bigger, harder hitting fighter like the Argentine. In one of the most courageous acts in many a year, Morales battled through a closed eye to go toe to toe with "El Chino," only for Maidana to pull away in the championship rounds. After all, Morales has forgotten more about boxing than many of us- including Maidana- will ever know. He rebounded to win the WBC light welterweight crown, making him the first Mexican to win world titles at four weights, before losing it in his maiden defence to upstart Danny Garcia. You get the sense that Morales would have been thinking after the Maidana and Garcia reverses, "If I'd fought you guys five years ago, I'd have still been good enough to take you guys to school. 10 years ago, you'd have gotten knocked cold. The one opponent even the biggest of our warriors isn't able to turn back is Father Time.
Orlando Salido -
Has shaken up the featherweight landscape, dramatically, and messed up a lot of plans when he stopped hometown favourite Juan Manuel Lopez in April 2011. He took two fights, a title defence and a non-title title outing in which "Siri" was only a punch away from being knocked out before heading back to the scene of his greatest triumph Puerto Rico for "La Revancha" with Lopez. While Salido would doubtlessly have been well rewarded for going back into the lion's den, he could have opted to have moved in another direction. However, that's not what our warriors do; they embrace such challenges. Heading into the bout, Lopez was picked 10-2 by the experts in a The Ring magazine pole; apparently, Salido neither reads nor cares what the "experts" say, promptly taking all Lopez could throw at him, including a brief trip the canvas before going hellfire with his rival before stopping Lopez in the early stages of the 10th round. Afterward, it was my pleasure to see Salido, who was heavily marked up around both eyes, in the dressing room. He knew it wouldn't be easy but if it was easy, everyone would do it and efforts like these wouldn't be viewed upon as herculean.
Jorge Arce -
The fiercely proud Mexican has been a pro since he was just 16 years old, first winning the WBO light flyweight title in 1998. He lost it in his second defence to now-Hall-of-Famer Michael Carbajal via vicious one punch knockout whilst a mile ahead on the scorecards. It looked at that time as though "Travieso" would just fade into the background but we've come to know that's not Arce's style. He battled back, winning seven on the bounce over the following year-and-a-half before being matched with Juanito Rubillar for the WBC interim 108-pound crown, winning a wide unanimous decision. He upgraded to full champion in July 2002 when he headed to South Korea to stop Yo Sam Choi in six before making seven defences over the next 18 months. During this time, he also took part in the Mexican version of "Big Brother," giving him the chance to appeal to the wider audience and is another reason he's as popular as he is today. At this point, his struggle to make 108 was widely known (he'd fainted on the scales ahead of the first fight with Melchor Cob Castro) but he proved just as effective stepping up four pounds for a six-fight pit stop up at flyweight. First, he was involved in a war with Australian Hussein Hussein, showing considerable valour battling through crimson to finally stop Hussein in the 10th. The first fight was so good that they met again in the fall of 2005, this time, like in many rematches, the result was the same, only quicker. While he hoped to cement his position by meeting Thai legend Pongsaklek Wonjongkam, it never came about, leaving Arce with little choice but to seek bigger fights and move up in weight again. After winning two eliminators, he met countrymen Cristian Mijares and was duly schooled over 12 rounds. He then made another charge over the next year or so beating several useful fighters like Tomas Rojas (a come-from-behind KO) and Rafael Concepcion (another slobberknocker of a fight) before he was matched with unified 115-pound champion Vic Darchinyan. Both guys talked the talk but when it came to fight time, Darchinyan delivered by way of a one-sided beatdown before the ringside doctor stopped the fight in the 11th round. It was at this point, many expected Arce to revert to the role as gatekeeper or perhaps even retire. The likelihood seemed even more so when unknown South African Simphiwe Nongqayi won a wide decision to claim the vacant IBF super flyweight title in Mexico. However, he reorganised himself, going 7-0-1 (5) winning three world titles since at 115 and 122 before dropping back down to 118. The latter two came in a stellar 2011 campaign. Back last May on the undercard of Manny Pacquiao-Shane Mosley, Arce was matched with rising Puerto Rican star Wilfredo Vazquez Jnr. Many believed that Arce was there as just a name opponent. Not on this night though; he held steadfast in the face of adversity, having been dropped in the fourth to battle on even terms throughout putting in just the sort of performance that we love to see from our warriors. With the fight close and up for grabs, heading into the final round, Arce unloaded a barrage of punches coupled with his superhuman effort to finished off the hyped Puerto Rican sensationally deep into the final round (adding his name to that of Morales as only the second Mexican in history to win world titles in four weight classes). Struck out on his own, dropping down to bantamweight where he collected a fifth world title, beating back the charge of old adversary Angky Angkota for the WBO title. Never one to shy away from anyone in a fantastic career, he's met 16 past or present world champions.