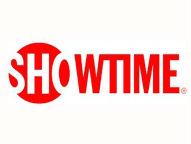 --


While the calendar says we're well into the month of April, it could easily be said that for Showtime, it's a brand-new year as the network kicks off its boxing slate this weekend at San Antonio's Alamodome, where they telecast the highly anticipated junior middleweight title unification bout between Saul "Canelo" Alvarez and Austin Trout. It begins a strong stretch of fights on the network that goes into the summer months. Thus far in 2013, they have been beset by injuries and postponements and have been relegated to airing Lucas Matthysse's first round blowout of Mike Dallas, rather forgettable affairs like Richard Abril's decision over Sharif Bogere and the awkward tussle between Ishe Smith and Cornelius Bundrage.
Now, it's time for the good stuff on Showtime.
"That's what it feels like; we spent a good amount of time last year lining these guys up and setting up them up for these fights," said Stephen Espinoza, Executive Vice President and General Manager of Showtime Sports. "We had some good events that were compromised because of injuries. But yeah, now the fun begins and I think I can say without exaggeration that this is probably the strongest line-up of consecutive fights - and we now can go all the way to June - in the history of the network."

After Alvarez-Trout, Showtime goes to the Barclays Center in Brooklyn where they'll feature the junior welterweight grudge match between unified beltholder Danny Garcia and veteran Zab Judah and WBO middleweight titlist Peter Quillin versus Fernando Guerrero.

On May 4th

is the debut of

Floyd Mayweather

in his Showtime/CBS debut on pay-per-view against Robert "The Ghost" Guerrero.

On May 18th, a can't-miss match-up between blue-chip junior welterweights Lucas Matthysse and Lamont Peterson takes place in Atlantic City and then

on June 8th

from the Home Depot Center in Carson, California, Marcos Maidana squares off with Josesito Lopez and Alfredo Angulo faces Erislandy Lara. Finally,

on June 22nd, Adrien Broner begins his run on Showtime by facing WBA welterweight champion Paulie Malignaggi.
Only the most cynical follower of the sport could complain about this ledger.
Of the early postponements that hindered their early efforts, Espinoza told Maxboxing, "It was very frustrating. I'm sure it's frustrating for the people at home and most of all, the injured fighters. But as disappointing as that is, it's month-to-month and week-to-week and in the big picture, we've got an incredible line-up which is just going to be a little daunting at the same time as it is exciting. These are huge undertakings but as a boxing fan, you wouldn't want anything less."
Much has been made of Mayweather coming over but the bigger picture is Showtime wanted to challenge HBO as the premier premium cable network regarding boxing. "I certainly made a pitch for Mayweather last year earlier in my tenure here but it might have been fortuitous in the way it happened in getting Mayweather more recently, later on. Because there's no question that in the meantime, we've got additional time to bolster the line-up with other stars, get our production arrangements in order, get our announce teams set and prepared for this string of really huge events," said Espinoza.
Asking Espinoza to name his favorite upcoming event is like asking a parent to name a favorite child.
"I can tell you; they're for different reasons. The 'Canelo' event, that's one of the best match-ups of young fighters in any division and the fact you'll have almost 40,000 people there. I've never experienced that outside of a college football bowl game and certainly never for a boxing event," said Espinoza, who attended both UCLA and Stanford. "So that's an experience. I think what's unique about Barclays is you have two sets of fighters - the main event and co-feature - who genuinely don't like each other and have real emotion. And I think they're really well-matched in terms of styles. I expect fireworks there. Mayweather events are the biggest events of the year. But in terms of fireworks, there may be the most fireworks in that Matthysse-Peterson fight. Matthysse-Peterson or even conceivably even Josesito Lopez and Marcos Maidana, you can see either of those being 'Fight of the Year' candidates or second-round knockouts given the way these guys punch."
Thus far, in the midst of this "Cold War" existing between Showtime/Golden Boy and HBO/Top Rank, both networks are putting their best foot forward. For now, competition (some would call it "separation") has been a good thing - at least for now.
Espinoza states, "I think this line-up was going to be in place and much of it was in place even before the whole situation got tense and confrontational. So what's on the schedule now certainly isn't a direct result of that. But I think as a general statement, when there's a hyper-competitive environment, I think everyone has to look more closely at their programming. That's a good thing for the boxing fan, of course."
Larry Merchant will be doing the color commentary alongside Dave Bontempo on the international broadcast for the Alvarez-Trout fight…
Golden Boy Promotions CEO Richard Schaefer says a venue has not been selected for the card that will feature Andre Berto facing Jesus Soto-Karass (along with Keith Thurman and Gary Russell Jr. in support) because a fourth fight could be added to this Showtime broadcast, having a direct bearing on where this fight will land on either July 20th or 27th...Omar Figueroa versus Abner Cotto is the opening bout on this week's Showtime broadcast which begins at 10 p.m., ET...Also on the undercard in San Antonio is Jermall Charlo, Miguel Flores, Raul Martinez, Ivan Morales and Terrell Gausha…I can be reached at k9kim@yahoo.com and I tweet at www.twitter.com/stevemaxboxing. We also have a Facebook fan page at www.facebook.com/MaxBoxing, where you can discuss our content with Maxboxing readers as well as chime in via our fully interactive article comments sections.