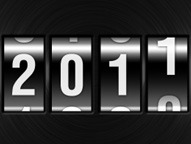 --


I am a contrarian; which means instead of looking back upon a below-average 2010, I chose to look ahead to what should be a stellar year for boxing below the heavyweight division. Getting a jump on the competition allows me to claim all other boxing writers are ripping off my opinions and predictions as well...at least the few I get right. Over three installments, I will present an overview of every weight class, unveiling predictions for a champion who will retain his crown, champion that loses his title, and a prospect to keep an eye on. So you ask what my success rate over the last couple of years has been? Let's just say it is above the best baseball player's batting average but below Vitali Klitschko's kayo ratio.

All 17 weight classes are packed with talent, with only the heavyweight division lagging behind in terms of intrigue. It's a shame, since the heavyweights drive our sport in America and its lack of excitement prevents casual fans from finding out about the great boxers below 200 pounds. The titlists from the IBF, WBA, WBC, and WBO were considered when selecting the champions who I believe will keep or lose their belts. As an aside, only the sanctioning bodies' real champions are considered, so do not expect to see, interim, silver, or regular champs that the alphabet bandits elevated to make extra money considered. The only limitation I have for selecting the boxer to watch out for in 2010 is that the man chosen must not have had a world title opportunity yet.

Part one focuses on strawweight through junior featherweight, with the second part featuring featherweight through junior middleweight. The series wraps up with the traditional glory divisions of boxing from middleweights to the heavies.

STRAWWEIGHT

Champion who will stay: Nkosinathi Joyi – The 27-year-old IBF champ is a beast, rocketing up the rankings last year to become the number one strawweight on The Ring magazine's and most other unbiased observers' ratings. I had him at number four at the beginning of 2010 and one dramatic win was enough for Joyi to take over the top spot. Handed undefeated Mexican Raul Garcia a lopsided beating to earn that distinction and is likely to get his title defenses at home in South Africa. The only problem I have with Joyi is a lack of ring appearances, fighting four times in three years, but for purposes of keeping his title, that is a good thing for this category. Still, it is a shame he has not fought more often, since Joyi is a real joy to watch operate in the ring.

Champion who will go: Donnie Nietes-- For my 2010 preview, I picked Nietes as the "champ who will go," but I hope Nietes plays nice this time and loses a split decision instead of keeping his title another year. It's not that I do not like or enjoy watching Nietes but because he is not a champion who attracts a lot of fan support, he must face popular boxers on the road. In fact, Kwanthai Sithmorseng is the weaker reigning titlist but will not have to face an interim champ like Nietes who is likely to be forced to travel in order to defend his crown as well. Sometime in 2011, Nietes will pack his bags for Mexico and face Raul Garcia or be stripped of his title, which I believe will mark the end of his quality reign.

Will rise in 2011: Kazuto Ioka – Talk about ambitious, this 21-year-old and his team are challenging undefeated Oleydong Sithsamerchai, 34-0 and rated number two in the division by The Ring, in February despite only engaging in six professional bouts! Ioka grew up in boxing; his uncle Hiroki Ioka was a champion in the late 1980s and he amassed a 95-10 (64 of which were stoppages) amateur record winning eight national titles. In his fourth bout, against average trial horse Heri Amol, Ioka was knocked down by a right hand but got up late in the count to finish the round and otherwise dominated the fight. In his last outing, out-boxed skillful southpaw Masayoshi Segawa, stopping him on cuts in the tenth round. At 5'5", has good size for the division and uses it particularly well on defense, circling from the outside, looking for openings. Is lightning fast and counterpunched one-time contender Takashi Kunishige out of his shoes in only his fourth fight. Is moving down in weight for this opportunity, having fought at 107 or above for all his fights, so Ioka should enter as the bigger and stronger man. If he can maintain 105 pounds- and a win is not a given, against the quality champ he faces- Ioka could be a monster at the weight.

JUNIOR FLYWEIGHT

Champion who will stay: Giovani Segura – A rematch with Ivan Calderon is possible for mid-year but that should not bother fans of Segura since he is improving while Calderon ages. I do have two concerns selecting Segura; the first is that he likes to be active, which should lead to four fights-per-year at minimum and more opportunities for an upset. The other factor is that Segura had two non-title bouts where he scaled four and five pounds above the junior flyweight limit and that weight fluctuation can catch up with someone at age 28. Aside from that, Segura should run roughshod over the division, which sports good but not great challengers to his throne. Potential challengers are likely to go after the weaker champions as well, with only the experience of Omar Nino and versatility of Brian Viloria as possible threats. If Segura does not wander up in weight for bigger paydays, I can't see him losing.

Champion who will go: Gilberto Keb Baas – Wisely overpriced himself out of a fight in Japan against young phenom Kazuto Ioka but I doubt Bass can avoid the challenge of countryman Omar Nino for a calendar year. Baas unexpectedly dethroned Nino, via majority decision in November, and the WBC is likely to force a rematch, given their track record of favoring bigger attractions. I admire Baas' activity, six fights in 2009, but question the wisdom of that, given his 33 years of age and over 400 rounds of boxing on his odometer. Baas can still school upcoming youngsters but I doubt he can overcome a return engagement with Nino or a trip to Japan to meet one of their veterans. Baas is an admirable boxer but will return to the status of high-level gatekeeper in 2011.

Will rise in 2011: Ryo Miyazaki – Edges out South African Hekkie Budler (whom I am more familiar with) because Miyazaki has not struggled in steps up in competition and shows more versatility on defense. This despite Miyazaki's three draws, in fights that ended before the fourth round, and facing a less divergent set of styles. In Miyazaki's last fight, against former title challenger Junichi Ebisuoka, he overcame a nasty cut to stop his challenger and dealt well with the blood. Gets great sparring with gym mate Kazuto Ioka and had a decent 40-4 amateur career to which he was introduced after a stint at a youth correctional facility. Is on the right life track now and has good mix of speed and power (right hand is the finisher). Still relies too much on physical gifts and needs to add a consistent jab and better footwork to his arsenal. Often boxes with feral abandon, which has resulted in Miyazaki receiving cuts from headbutts that lead to three draws. At 5'1", is even short for this division but was doing well despite a five-inch height deficit against Suguru Takizawa before a cut forced a draw stoppage. Is poised for a title shot, ranked in the top 11 by all four sanctioning bodies, but I would prefer one more year of seasoning before challenging any of the champs except Gilberto Keb Baas.

FLYWEIGHT

Champion who will stay: Moruti Mthalane – I chose Mthalane because of circumstances rather than any superiority I see in him over the other three titlists. The South African is not the most skillful of the foursome but I doubt Mthalane fights more than twice this year and the IBF does not have a number one contender to face. This leaves Mthalane and his advisor to their devices, cherry-picking a South African and probably a beatable Argentine to square off against in 2011. I was shocked at how easily Mthalane dispatched of Zolani Tete last year, so even if a viable challenge emerges within the IBF top ten, he has a good chance of repelling it. Two losses have come via kayo, so there is a chance Mthalane runs into a punch but, again, his handlers are not likely to schedule a big puncher when not forced to do so.

Champion who will go: Daiki Kameda – I do not think Kameda will lose in 2011 but doubt the brash youngster can make the 112-pound weight limit for another year. If he does, Kameda will certainly be weight drained and susceptible to a quality challenger like "interim" WBA champion Luis Concepcion. Kameda got a gift decision (as respected Hall of Fame journalist Joe Koizumi reported) on Sunday against volume-punching Hungarian Silvio Olteanu, which should convince him to move up a division. That would be lucky for me, as I see all four champions retaining their belts through a combination of weak challengers and few ring appearances. Kameda has toughest mandatory in Luis Concepcion (unless Giovani Segura moves up in weight), which is the impetus for this choice. Julio Cesar Miranda will likely be forced to face Brian Viloria this year but I have grown tired of trying to figure out which Viloria will show up for a fight.

Will rise in 2011: Milan Melindo – Turned pro at age 17 and put in good work to win 23 fights at age 22. Boxing purists will find much to enjoy with Melindo- he only has a 30% kayo ratio stopping seven foes- who darts in and out of skirmishes like a Miguel Canto wannabe. First strapped on a pair of gloves at age six, using the sport to educate himself, graduating high school, thanks to a boxing scholarship. Speed and timing make Melindo dangerous but an ability to stay in the pocket and use his left hook is what catches the eyes' attention. Best win came over former IBF champ Muhammad Rachman, admittedly past his prime, whom Melindo circled and beat to the punch, scoring a unanimous decision. In his last fight, widely outpointed former champion Carlos Tamara and showed a sturdy chin when tagged on a couple occasions. Though he does not score many stoppages, Melindo stuns and puts opponents on the canvas. That lack of killer instinct or finishing ability is a concern at the highest level, as is his only having fought once outside of the Philippines (in Dubai). The Tamara and Rachman wins show Melindo is ready for a title attempt and, as a top ten-rated challenger in the IBF and WBA, that could come to fruition this year. I also considered Liverpool's Paul Edwards and American Austreberto Juarez (born in Mexico) who both had excellent amateur careers, but both lack the number of fights to properly evaluate them.

JUNIOR BANTAMWEIGHT

Champion who will stay: Omar Narvaez – I was burned by Narvaez before, reluctantly picking him as the "champ who will go" back in 2007. Light-punching Jose Cabrera is his mandatory, who does not have the pull to bring the fight to Mexico, which is his only chance of victory. This Argentine stylist continues to be extremely underrated; the first class of 2000 Olympians to win a professional world title, Narvaez has yet to lose as a pro, while racking up 16 title defenses. In his last fight, Narvaez won the WBO junior bantamweight title (now a two-division titlist) and, at age 35, shows little signs of wear and tear. Excellent in every aspect of the game, Narvaez is slowly inching his way into territory held by the likes Nicolino Locche, Pascual Perez, and the legendary Carlos Monzon in Argentina. In years to come, Narvaez will probably be seen as one of the most undervalued champions of his generation.

Champion who will go: Tomas Rojas – Makes a return to Japan in February, where he withstood a final-round knockdown to defeat capable Kohei Kono to win the vacant WBC title. This time, Rojas faces a more powerful punching former champion Nobuo Nashiro, who is not even the mandatory challenger to Rojas. So if Rojas defeats Nashiro, which I doubt he will, equally dangerous countryman Juan Montes awaits him late in 2011. The 30-year-old Mexican southpaw is a good overall boxer but both Montes and Nashiro have speed and age advantages to exploit. Rojas can be bullied, as stoppages by Vic Darchinyan and Jorge Arce (body shot) show and never defeated a fighter who was a champion. I still view Rojas as one of boxing's better gatekeepers, using his elongated body and jab to constantly pester opponents with voluminous punching. At the elite level, however, he will need more than one great tool to survive.

Will rise in 2011: Cesar Seda – Puerto Rican southpaw sports a tantalizing combination of power and speed, not lacking the courage to risk his chin to employ those assets either. In two of his last three fights, defeated underrated veterans Jose Lopez (despite an injured knuckle) and Daniel Reyes, showing he can deal with experience in brilliant fashion. At 24, is entering his physical prime, and it is now time for Seda to now show he can conquer another young gun like himself. Is cocksure, calling out Ivan Calderon when he had no résumé to do so, and has the reputation of a trash talker as well as being a diva in the gym. At 5'6", has great size, and uses it well, flicking out a blinding jab before moving his fast feet to set up combinations. 15 kayos in 20 bouts is the result of speed over power but can Seda can stun anyone with one shot? It is his follow-ups that need to be more controlled and a better punch selection is called for, given his relaxed manner in the ring. Uses reflexes instead of form on defense but is competent and has a good amateur career behind him as well. One concern could be that Seda is trained by his father, which has caused problems in the past. Moved up to junior bantamweight last year and handled the weight well, though he did only compete in two fights. Is shooting at Hugo Cazares (negotiations were made but broke down three months ago for a February clash) and, entering his sixth year as a pro, it looks like this is the make-or-break year for Seda.

BANTAMWEIGHT

Champion who will stay: Anselmo Moreno – Should I be even more confident in Moreno now that he is a "Super Champion," though I have no idea what merited his elevation by the WBA? Koki Kameda won the regular WBA title last week but I doubt a fight between the pair will get made until early 2012, giving both time to make a couple easy defenses in the interim. It also allows that fight to be hyped properly and sell out in an instant, to the delight of the educated Japanese boxing crowd. Even when the pair does meet, I favor Moreno, even though the Kamedas are becoming notorious for getting favorable judging. Fernando Montiel and Joseph Agbeko are already scheduled to face red-hot young challengers in Nonito Donaire and Abner Mares, so Moreno is the natural choice since he can push off his one great challenge to next year.

Champion who will go: Joseph Agbeko – I picked Fernando Montiel to lose his title in this spot last year but have slightly more confidence in Montiel than a more one-dimensional Agbeko. Please, do not get me wrong; I really like and enjoy Agbeko but just believe the style matchup favors the younger man in his fight with Abner Mares. Two fights ago, Mares would not have been ready for Agbeko but his back and forth wars with Yonnhy Perez and Vic Darchinyan steeled and prepared Mares for what is in store for him against the ultra-tough Ghanaian. Even if Agbeko does manage to get by Mares, number one challenger Vusi Malinga and a Ring magazine championship fight against the winner of the Fernando Montiel – Nonito Donaire fight are possibilities for the winter of 2011.

Will rise in 2011: Stephane Jamoye – My toughest choice so far, with the talent pool at bantamweight perhaps the deepest in all boxing. I thought about choosing Tomoki Kameda, who has an official victory over Jamoye, but he fluctuates in weight too much, fighting at junior featherweight in two of his last three fights. Besides, I thought Jamoye edged Kameda in their showdown in August and the judges scored their fight a draw (an acceptable decision), only to reverse it a couple hours later when a scoring error was "discovered." Surprisingly, it was Jamoye who showed more ring generalship and flamboyance early and late in their fight. Jamoye did allow Kameda to fight his way into contention in the middle rounds, eating a particularly nasty hook in the fourth round and will learn to frustrate an opponent's momentum with experience. Belgium has not created world-class fighters since the 1930s and this Jamoye kid has the attitude and chops to become the best ever from the otherwise soccer-mad nation. Outside of his loss to Kameda, Jamoye is undefeated and is the current European Union bantamweight champion at age 21. Started boxing at age 14, racking up a 56-4 amateur career, but never medaled at a major international event. Has shown a good chin and willingness to use it to throw combinations and go to the body and seems to be getting stronger as he fills out and matures. I also considered Stuart Hall from England and Los Angeles-based Russian Khabir Suleymanov but both are age 30 and that put me off selecting either. There is also Alexander "Sasha" Bakhtin, the most talented of all four, but I featured him in this spot before and his career has stagnated.

JUNIOR FEATHERWEIGHT

Champion who will stay: Toshiaki Nishioka - The 34-year-old champion has won 14 consecutive bouts, nine via stoppage, employing a slick, speedster style with unpredictable movement that adds to his stinging power. Has the eminently beatable Giovani Caro (yeah, the one knocked out by a novice Chris Avalos in 2009) as his mandatory this year and is likely to only fight twice again in 2011. There are some quality Japanese challengers but none complete enough to unseat the champ. American fans might have seen Nishioka overcome a first-round knockdown to brutally kayo (with one straight left hand) Jhonny Gonzalez in Mexico. What makes Nishioka special are nimble feet, disguising somewhat predictable punching patterns, which send him darting in every direction at the blink of an eye. Did not gain the nickname of "Speed King" for nothing and his attacking patterns are never repeated at the same angle. Nishioka has proven himself a solid champion and, despite his age, improves with every outing, partly because of his mental strength. In fact, Nishioka has not lost since 2004 and, taking his entire career into account, he should not be entirely discounted from P4P consideration.

Champion who will go: Steve Molitor – I was a big supporter of Molitor early on, as he impressed me with road victories in England and a multifaceted style based on speed and movement. However, Molitor might have been ruined by his stoppage loss to Celestino Caballero and even though he has been winning, it has been by the slimiest of margins. It is hard to defeat a quality fighter multiple times, which is what Molitor will have to do against Takalani Ndlovu in their third meeting this March. At 30, his southpaw advantage and speed-based game is slipping and his team is likely to take chances against an up-and-coming young gun (like the Al Haymon-managed youngster I feature next) for the right money in late 2011. A shame his loss to Caballero was so emphatic, since Molitor is the type of credible and difficult-to-beat boxer that should elevate whoever defeats him to gain the IBF throne. Instead, the new champ will be seen as having beaten a used-up champ…which I guess I am not arguing against by placing him in this spot.

Will rise in 2011: Rico Ramos – Lots of quality boxers to choose from with last year's surprise upstart Christopher Martin making this choice hard to argue on merit, to date. There is also Daniel Ramos and Dominican Jenifel Vicente, who defeated very tough countryman Francisco Lorenzo. Ramos gets my nod because he is an experienced amateur boxer, who hooked off the jab before his tenth birthday. Rose to become 2006 PAL champ, as well as the silver medalist at the 2006 Golden Gloves and 2007 Nationals. Was considered a favorite for the Olympic team but has made the transition to the pros easy for himself with a combination of speed and well-chosen aggressiveness. Already shown his spark on "ShoBox" and ESPN telecasts, knocking out Heriberto Ruiz in sizzling fashion. In only his 12th bout, won a six-round decision over former two-weight champ Kermin Guardia but had some problems with the southpaw, failing to stop his older and smaller rival. Is said to be a hard worker in the gym (why his weight has never fluctuated above four pounds from pro debut), so he is sure to work on those finishing skills. Is rated number one by the WBA, for Ryol Lee's title, but I am not sure he is ready for that just yet. An eliminator fight with Nehomar Cermeno could be even worse matchup style-wise and is also to be avoided when Molitor could be available and Ramos is rated number five by the IBF. The talent and commitment is there but should not be rushed into the wrong title challenge in 2011.
You can contact Marty at mmulcahey@elpasotel.net or visit him at www.facebook.com/fivedogs