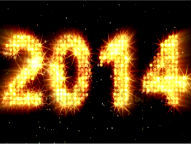 H1_2014.jpg


A new year is upon us and as the calendar turns, we look forward to a fresh slate of fights on the horizon. Already the schedule is being set for the spring and winter months of 2014. But what are the best fights that can be made realistically? Let's face it; with the current divide existing in the marketplace, who you are aligned with from either a promotional or network perspective (http://www.maxboxing.com/news/sub-lead/schaefer-sees-no-thaw-in-the-cold-war) will have a huge bearing on your options.
Well, here's one scribe's opinion of 14 fights he'd like to see over the next 12 months. My criteria are very simple: Will the fight be entertaining and will it provide memorable moments? That's it. I don't particularly care about how "important" a fight is, if it involves marquee names or what it means to pound-for-pound rankings. And these match-ups can at least be theoretically made as they wouldn't require Golden Boy Promotions and Top Rank Promotions to come together and cut a deal or have any entanglements involving HBO and Showtime.
Here's hoping a few of these can come to fruition…

1. Adonis Stevenson vs. Sergey Kovalev:
It's interesting. As I posed the challenge, "Name three fights you'd like to see in the upcoming year" on Twitter on Tuesday afternoon, this particular hook-up was overwhelmingly the most named fight. It's easy to see why. You have two exciting, crowd-pleasing bangers (both of whom make strong arguments for "2013 Fighter of the Year" honors) who have been getting consistent HBO exposure recently. One way or the other, you expect to see offensive fireworks with these two. And this fight would have a home (Montreal, where Stevenson is now a draw), should fetch a sizable audience on television and figures to be exciting. This isn't Tim Bradley-Devon Alexander, an ill-conceived "big" fight from the moment it was signed a few years ago.
2. Manny Pacquiao vs. Ruslan Provodnikov:
Yes, I know both fighters have stated their friendship and their relationships with trainer Freddie Roach as being problematic but here's the question: As Top Rank plans another Pacquiao pay-per-view coming off the heels of the disappointing numbers from the event in Macau (where Pacquiao's bout versus Brandon Rios did around 475,000 buys), can you give me another dance partner - among the realistic names - that interests you? Provodnikov is a fighter on the upswing with heavy hands who will continually pressure the "Pac-Man" and you figure, unlike Rios, he will let his hands go.
3. Omar Figueroa vs. John Molina:
This is an old-fashioned donnybrook in which the leather will fly. Just a fun fight and there's absolutely nothing wrong with that. Neither man will have problems finding each other and getting their punches off.
4. Danny Garcia vs. Keith Thurman:
OK, admittedly, I don't think there's much of a chance of this happening, at least in the early part of 2014, but these two are both under the Golden Boy banner and advised by Al Haymon. Garcia is looking to move up to welterweight after a strong run at 140. Logic says "Swift" will look for perhaps an easier bout for his debut at 147 but tell me this isn't an intriguing pairing. Garcia has shown a solid, all-around skill-set with a strong left hook and "One Time" has honed his game and has become one of the sport's most dangerous and exciting power-punchers.
5. Marcos Maidana vs. Lucas Matthysse:
If I'm not mistaken, I think I've yearned for this fight in the past and well, nothing has changed. I don't care if "The Machine" lost his last outing. He's still a guy who has provided us with some memorable moments inside the ring and we've learned that losses do not have to be the death knell of a career. Most likely, Maidana is looking for bigger fish to fry- namely Floyd Mayweather. But this is a fight that whenever you make it, will have great anticipation for it. If it never happens, cry for me, Argentina.
6. Scott Quigg vs. Carl Frampton:
I've said in the past, Quigg vs. Frampton has the potential to be the U.K. version of Marco Antonio Barrera-Erik Morales. If that's the case, need I say more? Quigg now has a WBA junior featherweight belt and Frampton himself is on the verge of a title shot. Both are building sizable followings in England and it just looks like their respective styles would mesh very well in the ring together. Like the classic Mexican rivalry, you could see this becoming a multi-fight series in the upcoming years.
7. Carl Froch vs. Julio Cesar Chavez Jr.:
Larry Merchant has said for awhile that the best, pure slugfest and business proposition that can be made at 168 is this fight right here. And Froch, who struggled for long stretches before scoring a controversial stoppage of George Groves on November 23rd, is now a legitimate star and would bring a large throng of fans to wherever he fights. If Chavez Jr. can take care of business against Bryan Vera on March 1st, the stage would be set for a bout seeing both men hurling leather at each other all night.
8. Mikey Garcia vs. Yuriorkis Gamboa:
Garcia is one of the best fighters in the sport, period. For all his physical talents and potential, quite frankly, Gamboa has been a bit of a disappointment as a pro. Yeah, he's had some accomplishments but really, he's just another casualty of 50 Cent's misguided foray into boxing .This would be a put-up or shut-up fight for the Cuban. For Garcia, who's actually spoken seriously about moving up in weight to face Pacquiao sooner rather than later, it would be an interesting contest against a gifted if underachieving foe. Looking at the landscape around 130, you don't see all that many other options that might hold boxing fans' interest like this bout.
9. Evgeny Gradovich vs. Nonito Donaire:
Let's see just how much the "Filipino Flash" has left and how much he really wants to fight. Gradovich, the "Mexican Russian" (or is it the "Russian Mexican"?) is a guy who may not be the most naturally gifted prizefighter in the world but he is persistent and steady. He will be coming all night long and will continually press Donaire. If Donaire doesn't have the stomach for this game anymore, Gradovich will be the guy to find that out.
10. Josesito Lopez vs. Jesus Soto Karass:
No, this isn't the biggest fight or a main course but as an undercard attraction, it would be perfect as an appetizer. Lopez recently got back on the winning track but looked a bit slow off the trigger against Mike Arnaoutis and Karass was stopped versus Thurman in San Antonio. Lopez and Karass have a lot of wear and tear but they also have a history of being really honest fighters who lay it all on the line and are consistently in good scraps. Well, this is your classic "Loser Leaves Town" fight. The winner stays in the mix for meaningful fights; the defeated goes off into the sunset.
11. Adrien Broner vs. Andre Berto:
Yes, I'm absolutely calling for the "Bizarro Haymon Bowl." Hey, say what you want about how flawed Berto is; those shortcomings have put him in a lot of memorable bouts. Coming off his thrashing at the hands of Maidana, Broner has to show the boxing world he isn't "Berto Redux." Tell me this wouldn't be a back-and-forth affair.
12. Juan Estrada vs. Giovani Segura:
Hey, can't ignore the little guys and both Estrada and Segura have solid résumés. Many of these match-ups below the bantamweight limit are almost guaranteed to provide nonstop action. Estrada is a young fighter who has steadily improved and had a banner 2013 with solid victories over Brian Viloria and Milan Melindo while Segura has rebounded from his loss to Edgar Sosa with big wins over the undefeated Jonathan Gonzalez and Hernan "Tyson" Marquez in his usual sledgehammer style.
13. Roman Gonzalez vs. Kazuto Ioka:
In theory, this should be an easy fight to make given both hold versions of the WBA 108-pound title and Gonzalez has fought before in Japan but for some reason, this fight has never come to fruition. Ioka has just 13 bouts under his belt but he's shown he's a world-class operator and someone who can really attack the body. "Chocolatito" is one of the game's most accomplished champions and has one of the highest KO percentages of any pro with 31 stoppages in 37 outings.
14. Deontay Wilder vs. Dereck Chisora:
Is Wilder, the latest "American Hope," the goods? Sure the "Bronze Bomber" is 30-0 with 30 knockouts to his credit but to say he's been matched softer than Charmin would be to insult Mr. Whipple. Yes, we know Wilder has a cannon of a right hand but we need to find out more about him. How would he fare against a solid and durable heavyweight who's experienced and won't be intimidated by his mere presence? Well, isn't that Chisora, who has faced the likes of Vitali Klitschko, Tyson Fury, Robert Helenius, Malik Scott and David Haye? He's been active the past year with four fights (winning all four) and has never been shy about accepting a challenge. What happens the first time Wilder strikes Chisora on the chops and he doesn't go anywhere? That's what we'd all like to find out.
Here's the latest (and year-end) episode of "The Next Round": http://www.blogtalkradio.com/leaveitintheringradio/2013/12/24/maxboxing-live-the-next-round-episode-463...With Miguel Cotto stating his intentions of fighting on June 7th at the Garden (hopefully against middleweight champion Sergio Martinez), Golden Boy CEO Richard Schaefer said (via email) that a decision on who Saul Alvarez could come the first week of the new year...Jon Kitna is back with the Cowboys? Who was next on their list, Danny White?...Will anyone actually miss Candlestick Park?...Has anyone actually seen "Grudge Match" and is it decent?...I can be reached at k9kim@yahoo.com and I tweet at www.twitter.com/stevemaxboxing. We also have a Facebook fan page at www.facebook.com/MaxBoxing, where you can discuss our content with Maxboxing readers as well as chime in via our fully interactive article comments sections.