The Showtime and Fox Sports TV Cheat Sheet- Aug. 13, 2011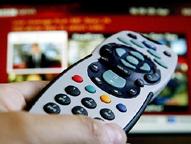 TV_Remote_H1.jpg


Showtime will not air an undercard bout before its excellent duel between Abner Mares and Joseph Agbeko but I have a feeling that duo will throw two fights' worth of punches anyhow. Since there is only one bout on Showtime, I took the opportunity to preview the main event of Fox Sports' telecast featuring the always exciting Teon Kennedy. The fights take place on opposite ends of the country, in Atlantic City and Las Vegas, so fans have the opportunity to view both live. The Ring magazine rankings are sure to shuffle after tonight's action and the winner of the Agbeko-Mares bout is in line for a big payday against Nonito Donaire where pound-for-pound ratings are in play. First things first though; tonight's action is more than an appetizer for future feasts and is sure to fill any boxing fan's appetite.

At Bally's Atlantic City, Atlantic City, NJ
(FOX Sports) Teon Kennedy (17-0-1) vs. Alejandro Lopez (21-2)

Alejandro Lopez - Tijuana technician has fashioned a fine record, bouncing back and forth over the Rio Grande, keeping a busy pace, averaging five bouts a year since turning pro in 2005. At age 24, Lopez is poised to give his best performance and is keen to upend a high-profile foe after a close setback against a similarly skilled boxer (more on Jorge Diaz later) to Teon Kennedy. Lopez's other loss is to former amateur standout Aaron Garcia. However, that was Lopez's management's fault, who put the slow-starting Lopez in with a speedster in a four-rounder. Given rounds to work with, the more mature Lopez could have won what ended up a majority decision loss. Jorge Diaz is a common opponent between Lopez and Kennedy and Lopez relaxed after dropping Diaz in the first and second round. This allowed Diaz to take the play away from Lopez in the middle rounds to win a controversial decision. Kennedy had an easier time with Diaz but the fight was a free-swinging affair in which both men took a lot of punishment. Lopez is a pressing volume puncher, coming straight up the middle at opponents, looping the traditional Mexican left hook around the elbow targeting the liver. There is not a lot of variety to Lopez but he's good staying close to foes and in their chests. Can be upset by speed on defense and despite holding hands relatively high, is eminently hittable since Lopez leaves holes with slow and sometimes wide punches. Has fought in America before, nine times in all and losing in his last two appearances, so he is used to fighting in the other guy's backyard. Low knockout percentage, seven of 21 victims stopped for a 30% ratio, is under-representative since he is a volume puncher and the majority of his fights were six-rounders, not allowing his pressure to force stoppages. The majority of Lopez's fights were at featherweight, so he might be the naturally larger man and have the advantage on the inside where he prefers to work.

Teon Kennedy - Perhaps the most exciting of the new wave of Philly fighters (along with Mike Jones, Danny Garcia, Henry Lundy, and Karl Dargan), Kennedy sports a good mix of speed, talent, and a willingness to go toe-to-toe. Kennedy has been boxing since age six, winning two state titles, along with a US National Under-19 trophy, and peaked as National Golden Gloves champion. Endured tragedy in the ring stopping Francisco Rodriguez, who later died of injuries suffered during the fight, and people forget about the emotional damage the survivor sustains. Has had three tough fights since, stopping one foe, and Kennedy seems alright punching hard with both hands and not relenting on offense. While he punches hard, knocking down many, Kennedy is not a good finisher and lets boxers off the hook. Nicknamed "The Technician" for good reason, putting himself into position with his feet to use either hand to score. Relaxed ring demeanor allows Kennedy's punches to flow in combinations. On top of that is a good inside fighter and has the physical strength combined with tenacity for trench warfare. In fact, Kennedy's problem is that he is too willing to trade, when one of his quick pivot-and-counters could get the job done as well. Worked his way down from 127 to 122 pounds and at 25, is in his physical prime. After every fight, Kennedy wants to get back to pure boxing and trainer Rob Murray (in the corner of Philly fighters from Bennie Briscoe to Bernard Hopkins) will get him to understand his strengths. Kennedy battled swelling in the past but his technique should afford Kennedy better defense that he sorely lacks now. Has plenty of stamina, going at least ten rounds in last five bouts but only stopped one foe since 2008. Arrested in June in a shooting investigation but a witness recanted and Kennedy was freed after two weeks in jail. Could be more active, with two fights last year and two fights in 2011 but given how hard Kennedy's last couple fights have been, I can see the hesitancy. Described his style to writer Charles Brewer, "I'm what you call a 'boxer/brawler.' I could outbox an opponent or if I'm faced with an opponent that has an aggressive style, I can brawl with him." Hall of Fame promoter J. Russell Peltz compares his charge to Jeff Chandler, which is high praise indeed.

Verdict - This should be an entertaining bout as both fighters are busy punchers but Kennedy's shots are crisper and look better to judges. Half the task for a boxer is getting the judges to look at him vice the opponent and in this fight, Kennedy has the advantage with his flair. Hand speed is the physical decider and unless Kennedy mixes it up on the inside, he can jab and right-hand his way to a win. Although Kennedy makes his fights difficult by standing in place for too long looking to get that extra punch off, Lopez could steal a round early and maybe two more in the middle. Otherwise, I see Kennedy taking eight of 12 rounds.

At the Hard Rock Casino, Las Vegas, NV
(Showtime) Joseph Agbeko (28-2) vs. Abner Mares (21-0-1)
(The Ring magazine #3 bantamweight vs. #4)
(IBF bantamweight belt)

Abner Mares - I imagine Mares learned how to fight at the family dinner table, where he had to fend off ten brothers to get his share. Mares grew up in a boxing family; his father was a pugilist, so "Lil' Abner" absorbed it via osmosis before stepping in the ring at age seven. Is a rarity among elite Mexican fighters, given that he was an accomplished amateur finishing with a 112-8 record. Brought home plenty of international medals as well and Mares ended his run in the amateurs with a disputed loss in the Olympics. Was on top of a then-new Golden Boy Promotions draft board, who inked Mares after the Olympics so he can become their first fighter to win a world title after debuting with the company. A smooth boxer-first/puncher-second-type, with solid pop in both hands, Mares sports sophisticated feet that put him in a position to unleash with either hand. Has the intellect to deliver well-timed flurries and in fights against elite level opponents, had no problem staying in the pocket in offensive and defensive sequences. Impressed me by reversing momentum in marquee bouts, fighting through adversity despite sustaining an early knockdown, cuts, and point deductions. It is born of Mares' great attitude about the sport, "I want to be remembered not as a fighter that was unbeaten but as a fighter who fought the best." Overcame a scare when a detached retina nearly ended his career. Because of pleasing style and personality, endorses products in Mexico and is a potential star on both sides of the border. Trained by Hall of Fame trainer Ignacio Beristain early in his career- who molded similarly-stylish Juan Manuel Marquez- and respected Clemente Medina has presided over recent wins. Distance fights against Vic Darchinyan and Yonnhy Perez, in which Mares got stronger as rounds progressed, alleviated any concern over Mares' stamina. Ability to ride out big punches of Darchinyan and Perez revealed solid chin but defensive flaws should be addressed since Mares has the reflexes and technique to avoid punches. Mares evaluated Agbeko for journalist Francisco Salazar. "He seems like a slow fighter but he's very sneaky. He throws quick right hands at different angles. I just have to look for those and be smart in there and to not allow him to be able to dictate the tempo of the fight. We can box or brawl. I think that Agbeko has the perfect style for me."

Joseph Agbeko - The champion enters the fight a two-to-one underdog and is lesser known despite better career accomplishments and fights against elite opponents. The Ghanaian is a clever boxer who imposes himself physically the same way Vic Darchinyan does but remains more balanced and compact in his punching. Nothing has come to Agbeko easily, even after it appeared he had achieved a real breakthrough with a thrilling victory over Luis Perez in 2007. The compelling brawl was televised by Showtime and despite Agbeko winning every round, the action stole the show. Veteran British boxing journalist Graham Houston said of Agbeko, "A star was born," and if not for prolonged layoffs (thanks to Don King's lack of TV dates), Agbeko might have delivered on that prediction. Agbeko relies on physicality and constant pressure to subdue opponents, wearing them down mentally and physically in equal parts. With a record of 28-2 (22) and a 73 percent kayo ratio, Agbeko has rock-solid credentials to match an equally impressive physique. The knockout percentage speaks to Agbeko's heavy hands and impressive killer instincts that have earned victories in South Africa, England, Togo, Ivory Coast, Senegal, Nigeria, Benin, and America. Strikingly avenged his only real loss (Agbeko had a majority decision setback to Volodymyr Sydorenko in Germany) to Yonnhy Perez, showing unexpected adaptability, countering skills, and mental sturdiness. If Agbeko had a consistent jab, comparisons to Ike Quartey would be apt, since both men advance incessantly behind a tight defensive guard and hard punches. Agbeko's upper body movement is underrated but also leaves him out of position sometimes. Because Agbeko lacks elite hand speed and sometimes telegraphs punches, his offense is predictable but world-class accuracy makes up for lack of finesse. Agbekos evaluation of Mares is measured and respectful. "There is no way I am going to lose this fight. I don't watch a lot of tape on my future opponents and I have only seen a few rounds of Mares' fight against Yonnhy Perez but I know he is a very good, fast, aggressive fighter with a big future in this sport." There is no doubt Agbeko has the tools to defeat Perez. If he can land right hands consistently is key and on what this fight will turn.

Verdict - A year ago, Mares loses this fight but having navigated treacherous stretches against Yonnhy Perez and Vic Darchinyan enables Mares to deal with the relentless pressure of Agbeko. Mares will need to hold off a late rally, perhaps touching the canvas in the last two rounds, and use his feet instead of fists to survive to the final bell. Mares has a more complete game (is six years younger as well) and will have to use that to get out of the way of Agbeko and pick his spots to lead instead of playing the counterpuncher throughout. If Agbeko starts fast, which is not always the case, he has a chance to get Mares on the back foot and go to the body. Mares' three-and-a-half-inch reach advantage, to go along with straighter punches, is telling in a fight that looks to go the distance. Mares will need that reach to win the jab game and survive late and it should be just enough to squeak out a tight victory by two points.

Prediction record for 2011: 86% (104-16)
Prediction record for 2010: 85% (218-40)