Johnson Waits for the Bute-Call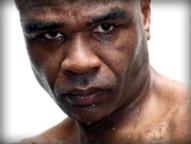 Glen Johnson


Coming into this week, Kelly Pavlik was well on his way to facing IBF super middleweight champion Lucian Bute in Montreal on November 5th after his tune-up against Darryl Cunningham in his hometown of Youngstown, Ohio. But as Pavlik made what he described as a "business decision," the entire card on Saturday was scrapped and Bute is now looking for a new dance partner.


Guess who's ready to take that daunting assignment?

"I'm more than able and ready; I'm there. I mean, all I'm looking for is a phone call. If they call my name, I will be there," said Glen Johnson on Wednesday afternoon. As the news broke of the Pavlik implosion, Johnson said to himself, "This is a great opportunity for me. Certainly I wish him no ill situation but if he made the decision to pull out, that opens the door for me to jump in. And I'm extremely excited about that opportunity and I'm hoping it comes my way."

Since his June defeat at the hands of Carl Froch in the "Super Six" semifinals, Johnson, a pro's pro, has already gotten back to work. "I've been in the gym; I haven't left the gym since then. I stepped away for about four days or so and came back and been back at the gym, touching up on a few things."
Pavlik turned away a package of $1.35 million to face Bute. Johnson's manager, Henry Foster, stated to Maxboxing that, "We would be accommodating and under that figure." As for where they stand in the pecking order to pinch-hit for Pavlik, Foster said, "I think we're pretty high up. I'm not sure there are any other qualified opponents or applicants. There have been other names tossed about, Dyah Davis, Aaron Pryor Jr., Joey Spina, but y' know, what does that really do for Bute in terms of enhancing his stature prior to competing with the winner of the 'Super Six'? I'm pretty sure Showtime will be pretty happy to have Glen in that spot. So I think we're right in there at the top."
Don Majeski, an agent for InterBox, which handles Bute, told Maxboxing of the process, "I don't think it's going to be a problem. Lucian's a great attraction and, look, it's always been the policy of Bute, the promotion and the fighter himself, to fight the best available fighter. And there's been some criticism about him not fighting the best guys. Well, there's not a fighter he's refused to box. We tried to do [Mikkel] Kessler; we tried to do Pavlik. In terms of the 'Super Six', he's willing to fight, right away, the winner of [Carl] Froch and [Andre] Ward. I hope they're willing to do that. He's never shut the door about going outside of Canada. The problem is, nobody has ever made him a substantial offer. No one draws the kind of money outside of Canada that he does- maybe Kessler does in Denmark or some other guys but he's willing to fight so we'll put our heads together [with] the trainer, Jean Bedard, and come up with the best fighter out there."
Another factor here is Showtime which, at the beginning of this year, had entered into an exclusive three-fight deal with Bute. After televising his bout against Brian Magee on March 19th (a tenth round stoppage at the Bell Centre), the network passed on broadcasting his mandatory defense against Jean Paul Mendy a few weeks ago in Romania, which ended up being a four-round blowout. However, Majeski points out, "It's as important to the network as it is for the live gate. Remember, a substantial portion of the money [Bute] generates comes from the live gate. You can't fool the people; nobody is going to put in somebody that they're not going to respond to. The public is very demanding in Montreal. They're knowledgeable as any place in the world, so they're not going to let us go in and let us put in a nobody and that's not what anybody wants to do. They'll demand the best fighter out there and whoever it is, we'll fight him."
Right now, Johnson might be the best available boxer but it's clear that Bute's representatives have heard the noise about the safe cocoon they have in Montreal, where Bute has become one of the true bona fide draws in North America. If you think about it, why should he pack his bags to fight anywhere else? In an era of TV packagers who put on shows in half-empty Indian casino ballrooms, commodities like Bute are more important than ever for the boxing industry.
"[Robert] Stieglitz is apparently fighting Kessler, so that leaves him unavailable but I challenge the public and the press; tell us who Bute should fight and he'll do it. We've made Herculean efforts to bring the best fighters to fight him and again, he has never once denied the opportunity to fight in the States. If there was a substantial offer, the problem is you don't have a division where you got a Hagler or a Leonard or a Hearns where they could generate tremendous money in the United States," said Majeski. "There's not a super middleweight- an American super middleweight- who's a big attraction. He has never refused to fight in America. We even discussed it at one point, a number of potential fights, so it's never been that situation. There's just never been an offer that's substantial enough to get him to leave Canada."
Johnson seems to make sense. Not only is he a recognizable name, his style usually makes for good television. And while at the age of 42, he may not have the energy to topple the elite but he has enough guile and toughness to extend the premiere boxers in his division. The latest example was his loss to Froch, where he lost by the scores of 116-112, 117-111 and 114-114. Johnson remains a tough out.
"From a scale of one to ten, probably a six," is the way Johnson graded his performance in Atlantic City that night. "I really thought that I had a good game plan to go out there and take care of business with Froch. And I'm very disappointed in my performance, how I performed. I really thought that I should've done a better job. There's no way Froch should've won that fight, no way Froch should've beat me. So I'm pretty disappointed in myself. Every competitor knows when you look and see a disappointing performance, you're just itching to go out there and erase that from everybody's mind and your own."
Another storyline is that Bute and Johnson spent time together in the past, as Bute has trained in South Florida.
"Bute's a great guy; we got along fine," said Johnson, whose record is now 51-15-2 with 35 knockouts. "We're friendly; we're cordial. He came out on a couple of occasions to support my fights. And we did spar; we were very competitive, some give-and-take and it was a good experience for both of us."

When asked if there was there anything he could take from those rounds sparring, Johnson answered, "Certainly, you always have an experience with somebody and if you did something that you believed worked and you happen to face that person in a real fight, sure, you're going to explore those options. And again, he knows what worked against him while he was working, so he might make those adjustments as well. But it's certainly going to be a competitive fight. It is an intriguing fight and I cannot imagine him not being ready for a fight, for this fight, knowing the degree of competitiveness coming his way."
As usual, the black Mel Gibson- y' know, the "Road Warrior" - has no qualms in whipping out his passport and packing his Samsonite.
"I have absolutely no problem going anywhere. I'll fight him in his living room, in his yard, in his front door; it doesn't really matter where it is. All they have to do is make that phone call and we will be there."

THE GHOST

Our very own Alec Kohut wrote an excellent piece on Pavlik's side of this snafu (http://www.maxboxing.com/news/main-lead/pavlik-breaks-silence-top-rank-wants-to-cash-me-out). But I had to ask Pavlik for myself who is his main problem with, his manager (Cameron Dunkin), who it was reported that he had a rift with, or his promoter (Top Rank) who he doesn't currently see eye-to-eye with. I was able to contact him on Thursday.

When I asked if he had a problem with Dunkin, Pavlik stated clearly, "No, there's nothing going on with me and Cameron. Actually, Cameron has done more for me in my career than I could've asked from anybody. He's made me who I am, what I am, what I'm worth. He's done everything. There was a lack of communication on the fight coming up with Darryl Cunningham and the fight coming up with Lucian Bute. There was no communication. Nobody was talking to anybody. Nobody knew what was going on. I'm not blaming Top Rank; I'm not blaming anybody. If there's anybody to blame, I would say it would be me because I should've probably be more involved in my own career.

"But I mean- excuse my language- it was a clusterf**k. That's what it was. The whole entire camp, everything was going on, all screwed up."

As for his relationship with Top Rank, Pavlik says, "I'm comfortable with them. I'm pretty sure they understand that I still want to fight. I still want to be a world champion. I still want to be out there and be the Kelly Pavlik that all my fans have seen. So I'm confident that they'll make the right decision and give me the big fights. That's all I can say; I'll leave it at that."

It's clear; this is a fractured union at the very least.

"Well, if it is, they have to understand my point," said Pavlik, who in better times, was once the middleweight champion of the world and one of the sport's shining lights." Like, if I really bring up everything- which I don't want to- it goes both ways but I'm smart enough. I'm a big enough man to bite my tongue and watch what I say and just leave it at that. Because if I ever want to fight again, I'm going to have to be under their wing and I gotta watch what I say."

However, the question is why was Pavlik's decision to take himself out of the fight this weekend made soooo late into the process?

"Because I thought I was getting paid differently. I thought the money was different. I thought everything was different. I still didn't get a fight contract at all for this fight coming up with Cunningham. I still don't have a fight contract. Now, when I pulled out, yeah, it was a week-and-a-half before the fight but I never had a contract," he explained. Judging by Pavlik's answer, you can surmise that he had made up his mind to pull the plug last week. "This always happens in my career. Kelly Pavlik gets a fight contract a week before the fight and he's told, 'You're going to have to have this contract back in within 24 hours or the fights off.' Now, how's that possible? Why?

"But again, I'm not blaming nobody. It's hard for me to blame Cameron Dunkin because he's done a lot for me in my career. He really has and Cameron has made me a sh*tload of money but it comes to a point where you just have to put your foot down. I had to take a stand. I've been a pro 11 years. I'm not saying I'm getting sh*t on but I gotta do what's right for me. I have to make me happy."

His actions recently, though, have made many others unhappy. Once one of the most popular boxers in the sport, Pavlik has now alienated a whole region that once supported him. Word is that the fight this weekend was struggling mightily at the box office. While he may not necessarily be at odds with Youngstown, he is peeved about the constant criticism he gets from perhaps the city's most famous native- Ray "Boom Boom" Mancini.

"He brings up stuff about me and problems I went through. Ray has a lot of demons in his closet and I'm tired of him always. I mean...anytime anything happens with Kelly Pavlik, Ray puts his nose in the business and I'm tired of it. Ray has a lot of demons in the closet that need to come out and I'm not going to bite my tongue no more," said Pavlik, who believes it's he who has stayed loyal to his roots. "He moves away; he goes to Florida, than he has his own personal problems in Florida and he moves from there to California, trying to get a movie career and everything and everybody in Youngstown bad-raps him about that. Everyone says, 'Well, Ray thinks he's too good for us. He's Mr. Hollywood.'

"I'm the one who stays in Youngstown. We get bad-rapped and every time I turn around, Ray bad-rapped me even more. I mean, what has he done? He lost every big fight he had in his career. Every big fight he fought in his career- he lost. Who did he beat? Let's go on BoxRec and pull it up."

FRIDAY FLURRIES

It was announced on Wednesday that middleweight Matthew Macklin, who batted Felix Sturm tooth-and-nail, has signed a promotional deal with Lou DiBella. I think the plan is for Macklin to face middleweight ruler Sergio Martinez next St. Patrick Day weekend in 2012...WBA bantamweight titlist Anselmo Moreno inked a deal with Golden Boy Promotions. My hunch is that if Abner Mares defeats IBF beltholder Joseph Agbeko next week, we'll get a Mares-Moreno unification tilt...The WBC has ordered a rematch between Selcuk Aydin and Jo Jo Dan. The parties involved have 30 days to make a deal. Their first fight took place on June 10th of 2010 and I thought Dan was robbed. I'll say it again; I'm not sure Floyd Mayweather or Manny Pacquiao could win a decision in Turkey against an Ahmet Oner boxer...Eloy Perez faces Daniel Jimenez at the Salinas Sports Complex on Sept. 2nd on "Solo Boxeo" on Telefutura...Fred "Casey Kasem" Sternburg lets me know that the "Pac-Man's" debut with Dan Hill, "Sometimes When We Touch" has now moved up to number 11 in the secondary adult contemporary charts...Miami Mea Culpa: I somehow omitted Brian Blades and Brett Perriman of my all-time Hurricane receiver list. I am deeply ashamed of myself. I guess it's because the fabled "Bomb Squad" was like Destiny's Child, where Michael Irvin was Beyonce and the other two guys are like Kelly Rowland and what's-her-name [Editor's note: It's Michelle Williams, Stevearino!]. But Blades and Perriman had great runs at UM and had very nice pro careers...As for Julio Cesar Chavez Jr. fighting in Mexico on Sept. 24th, I'm getting conflicting reports from everybody. So my definitive statement is this: Chavez Jr. is absolutely, positively, undeniably, maybe fighting on that date…or maybe not. That's as clear as I can state it...I can be reached at k9kim@yahoo.com and I tweet at www.twitter.com/stevemaxboxing. We also have a Facebook fan page at www.facebook.com/MaxBoxing.