HBO Boxing After Dark TV Cheat Sheet- June 17, 2011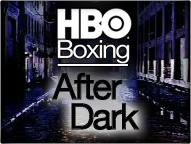 --


I am in love with the idea of Saul Alvarez, a charismatic, young "champion" who has engaged in 37 professional fights before his 21st birthday. I remain uncertain as to whether "Canelo" is the next great Mexican fighter. Are we witnessing the emergence of the next Marco Antonio Barrera or the rise before the fall of a Luis Ramon "Yori Boy" Campas? Television networks adore Alvarez because of the gigantic ratings he delivers and are accepting of ordinary dance partners because of his popularity. When does it all fall apart? Alternatively, is Alvarez all that he is made out to be? So many questions with only a few likely to be answered tomorrow night.

At Arena VFG, Guadalajara, Jalisco, Mexico
(HBO) Saul Alvarez (36-0-1) vs. Ryan Rhodes (45-4)
(The Ring magazine #9 junior middleweight vs. #4)
(WBC junior middleweight belt)
(HBO) Jason Litzau (28-2) vs. Adrien Broner (20-0)
(The Ring magazine #9 junior lightweight vs. unranked)

Jason Litzau – Back in 2007, the "The All-American Boy" received a big push from ESPN2 and his exciting give-and-take style built Litzau into a mid-level attraction. Then Litzau was upset by Jose Hernandez via eighth-round kayo, proving Litzau could not always ride out frequent defensive lapses. Despite that setback, received a title shot after three wins over respectable opposition. The bottom line was that Litzau was not a mature boxer, which was devastatingly exploited by Robert Guerrero in an eighth-round stoppage. That was in 2008 and maybe an assumption can be made that at age 27, Litzau, with six extra pounds of muscle, can absorb punches of opponents better now. Litzau is an offensive force (21 stoppages in 28 wins) and has the mindset of a crazed linebacker chasing down a quarterback. Despite gaudy 70% kayo percentage, Litzau's punches sting and disorient more than they hurt and it is usually the follow-up attack that gets the job done. At 5'10", is a very tall junior lightweight and learned the basics over a 180-bout amateur career. Took a well-timed one-year sabbatical from the ring after loss to Guerrero, emerging recharged and focused mentally. Won an easy comeback in 2009 and followed it with solid victories over prospects Verquan Kimbrough, Johnnie Edwards, and contender Rocky Juarez. It has been seven months since he upset Celestino Caballero, so much of that momentum has dissipated. Litzau's biggest flaws remain on defense, where his height and chin-up posture leaves a lot of surface to hit. His aggressiveness and leaning into every punch leaves openings which fast or composed boxers have plowed through with straight punches. When Litzau gets hit, it is usually flush and were it not for instant retaliations, he would be struck again. Given Litzau's pleasing style and image, a win over Broner virtually guarantees a big-money HBO bout in his next fight. Litzau is an eager brawler who wins big or goes down in a heap of flames. Either way, he does so swinging!

Adrien Broner – Cincinnati has produced great fighters like Aaron Pryor, Freddie Miller, Ezzard Charles, and Tim Austin. Now, Adrien Broner wants to add his name to that roster of greats. Started boxing at age ten and was a good junior-level boxer. Won the national Silver Gloves tourney and advanced to the semifinals of the Junior Olympics. That success eluded Broner at senior amateur-level tourneys but he was always a difficult out with nearly 300 amateur bouts to his credit. A speed-burner in the ring with excellent defensive reflexes, Broner has shown an ability to use that speed on offense, knocking out 16 of 20 opponents. Is a bit of a peacock in the ring, whose assuredness pays off for fans since he takes chances to make himself look as impressive as possible. That cockiness can rub people the wrong way but it provides extra attention for a fighter that could get lost in Golden Boy's large stable of boxers. I can't emphasize enough how much speed is a part of Broner's game but it should not be deemed his sole attribute since he has a ring presence beyond his years. That shows on defense most, where he rarely squares up to an opponent and uses the Mayweather-style shoulder roll to protect himself. The plan is for Broner to use angles and jab more to help himself as he matures and inevitably meets someone equally fast. His aggressive nature, outside of his last fight, reminds me of Brandon Rios or James Kirkland but without their overpowering natural strength. Rapid combinations are Broner's strength; his hooks loop at times lessening the impact but they still arrive with frightening swiftness. Has a killer instinct but his legs' wide stance could be a problem as Broner moves up in competition against veteran opponents. His nickname is "The Problem" and like other precocious and immature young men, has had problems with the law. At 5'7", is an average size lightweight, with a lot of upper body mass and solid punching power but possessed of tools to make up for this slight defect. Broner had stopped 16 opponents but in his last bout, settled for a disputed decision over rejuvenated Daniel Ponce De Leon. That victory lacked refinement and aggression, which Broner will need to show tomorrow night for a return appearance on HBO, given his current lack of fan appeal.

Verdict – Litzau is revitalized and a better boxer than lopsided defeats suggest but struggles against physically imposing opponents as opposed to pure boxers. Broner's speed is a key issue and he has the bulk to push "The All-American Boy" backward, which will highlight Litzau's defensive flaws. The question is whether Broner will bring his offensive pressure this time. If Broner cannot be exciting against Litzau, he never will be and does not deserve HBO's exposure. Look for a quick start from Broner, bobbing under Litzau's jab and hooks scoring quick counters. Litzau is rocked and dropped in the third round but battles back to put a surprised Broner on his back foot. The upper body strength of Broner takes over from that point, shouldering and pushing Litzau off-balance and into short hooks. Litzau is dropped twice more before the sixth round and is rescued by the referee while struggling to his feet.

Ryan Rhodes – What Alvarez is now is where Rhodes came from when nicknamed "Spice Boy" by the British press in the mid-1990s and hyped as the future of English boxing. Now, at age 34, Rhodes hopes 16 years of experience will aid him to defeat what he sees as a younger, more limited version of himself. With 49 fights and 235 rounds worth of action, Rhodes has the knowhow and he sports an unorthodox southpaw style taught by Brendan Ingle at Sheffield's famed Wincobank Gym. In fact, many thought Rhodes, not Naseem Hamed, was the Ingle's most complete work in the late 1990s. Because of Rhodes' slick style, he did not take a lot of punishment, his fluidity and reflexes evading or riding out punches despite a fluid, hands-down style. Has excellent balance, allowing Rhodes to lead with either hand, switching from orthodox to southpaw stance, depending on openings Rhodes sees. That is a product of great footwork, which has not been tested on defense lately because of a lack of outstanding opposition. Enters on a ten-fight winning streak, eight via stoppage, and interviews reveal a confident and introspective boxer who is rated six spots higher than Alvarez in impartial division rankings. Has not been defeated since an unexpected setback to Gary Lockett five years ago and Rhodes has never lost at junior middleweight. Rhodes is a selective puncher, not a lot of combinations, and plays angles to maximize his shots and skirts counters via location instead of speed. Despite learning those traits in the renegade Ingle system, Rhodes is grounded in the basics, shooting to fame in England by becoming the youngest national champ since World War II. Of course, he did not live up to expectations on the international level and this is Rhodes' first bout outside of Great Britain. He has been physically overwhelmed before and does better with boxers than bangers. Losses forced Rhodes to rededicate himself and his introspection carries over to thoughts on Alvarez. "I know he gets frustrated really easily because I saw him do it with Matthew Hatton. He has never fought someone as strong as me before. He is used to fighting smaller men. When I hit him it's going to be a big shock to him."

Saul Alvarez – The newest Mexican sensation has fiery red hair and a face full of freckles. Basically, Alvarez looks like "Opie" of "The Andy Griffith Show" with a mean streak. Alvarez is only 20 years old but boxes with the calmness and certitude of a battle-hardened veteran. The youngest of six brothers, he comes from a boxing family but did not have many amateur fights, turning pro at age 15. Engaged in enough to win one national title in the unpaid ranks though. Age 15 is when Alvarez suffered the only blemish (a draw) on his record and his level of opposition is above average considering Alvarez's youth. Has a fanatic fan following among Mexicans searching for someone to replace aging Juan Manuel Marquez, Erik Morales and Marco Antonio Barrera. Alvarez's fights reportedly draw nearly the same ratings as the national soccer team…that's unheard of. Has delivered on the big stage, knocking out Carlos Baldomir and proven he can go the 12-round distance with no stamina issues against Lovemore N'dou. Enjoys the backing of Golden Boy Promotions in America and keeps busy fighting in Mexico to further better himself. Now comes HBO bouts and the hope is that Alvarez delivers on his hype. Alvarez has a well-defined body, standing 5'9" with 71-inch reach, but more importantly, sports natural punching power. Timing and balance accentuate punches but placement is what separates Alvarez. It is a style reminiscent of Hall-of-Famer Julio Cesar Chavez Sr.; of course, Alvarez has a long way to go merit any comparison to that Mexican legend. For now, I compare Alvarez to Alfredo Angulo, a stalker with similar natural strength and pressuring tactics. The redhead does not care if his punches are part of an overall scheme or if they look pretty; he throws punches for effect, not to look smooth or flashy. Takes small but measured steps forward, delivering quick blows at very straight angles that split guards like a machete. Alvarez has holes on defense, leaving his head high while overusing his right hand in finishing flurries, and his chin was dinged by an ordinary Jose Cotto. Alvarez battles expectations as one of the most popular athletes in Mexico, though he seems unfazed by the responsibility. Saying of the expectations, "I accept it and it motivates me. It makes me hungrier, so I accept it and I'm ready to deliver." For my money, Alvarez is the most exciting product to come across the border since Salma Hayek.

Verdict – When Rhodes turned pro, Alvarez was five years old, and the 7-1 underdog has been vociferous about his experience advantage providing the margin of victory. I believe altitude, hometown advantage and youth are a more compelling trifecta. Rhodes might win the boxing match but lose the fight. When Rhodes lands his punches- and he will repeatedly- they will be crisp and visible to all, snapping Alvarez's head back. However, the volume and smothering punches of Alvarez will break Rhodes down to where his connect percentage dips precipitously as the rounds go higher. Much like the Julio Cesar Chavez Jr. vs. Sebastian Zbik fight, it will be a fight of two halves with Alvarez wearing his opponent down for a stoppage by the tenth round. Rhodes runs into a wave of punches when Alvarez begins to plant his feet in the middle rounds, unable to deter his younger foe. Sniper-like punches from Rhodes will be pretty but the thudding power of Alvarez wins the day.

Prediction record for 2011: 87% (91-14)
Prediction record for 2010: 85% (218-40)
You can contact Marty at mmulcahey@elpasotel.net or visit him at www.facebook.com/fivedogs