Conte's Here to Stay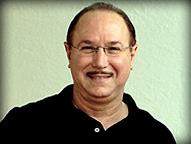 Victor Conte


There was more than a tinge of irony when Andre Berto, of all people- the same guy who caused a bit of a mini-storm on Twitter a few months back by insinuating that Victor Ortiz had been on something illegal and illicit during their April fight- consulted Victor Conte. For many, Conte will always be synonymous with the rampant use of steroids in professional sports at the turn of the century. As a result, many will always spell Conte's name with the letters B-A-L-C-O.
Before Berto (who suffered his first professional defeat to Ortiz back in April) tries to bounce back with a potential win over IBF welterweight titlist Jan Zaveck this Saturday night in Biloxi, MS, he spent a good deal of his summer in the Bay Area, where he became the latest boxer to work with Conte and his team in preparation for this fight.

"I don't think it's ironic," said Conte, when asked about their relationship. "I think it's smart. He's from Winter Haven, Florida, a small community outside of Orlando and he's had his entire career with his training and his preparation there with Tony Morgan, who's a great trainer and the rest of the Berto family, including Cleveland, who works closely with him. And I am the type of guy who always looks for the seed of equivalent benefit. So I think this loss- he didn't feel he was at 100 percent- he felt there was something wrong going into the fight. He also knows that Victor Ortiz was well-prepared and very hungry and he lost the fight.


"I think this caused him to reflect and decide that it was time to try to gain some more knowledge. I think that's what it's about for Tony, Andre and Cleveland, the three of them," Conte continued. "First, Andre and Cleveland came here and spent a couple of days and trained at Undisputed [Gym], also trained with Remy Korchemny and myself and they reflected for a short period of time. Andre talked to Tony; Tony called and talked with me and they just decided it was time to see what they could do to improve their preparation for their next fight. It's obviously an important fight, so I don't look at it as anything more than kind of, how do I say...this difficulty he experienced in his career. I think it created an opportunity for him to reevaluate and I think he made a very good decision to come out here and they look at it as an opportunity to get a fresh start and try a new approach."
Like everyone else that comes through the doors of SNAC (Scientific Nutrition for Advanced Conditioning, Conte's nutrition and supplement company), Berto had blood work done on him. The diagnosis was that Berto was an athlete who was not only anemic but was also depleted and imbalanced in certain areas. Conte said he sent a package to Berto, a bio-available form of iron among other supplements, which he now takes throughout the day, before, during and after his workouts. Some of the changes are as simple as consuming more water on a daily basis. After his tough, 12-round battle with Ortiz, Berto was hospitalized for a short spell with dehydration.
Conte is also a firm believer that in training world-class athletes, less is more.
"[Berto] was from that same school as Nonito Donaire," he explained, referencing perhaps his most avid endorser, "which is what I find with a lot of the boxers that come to me, is that six days a week, two sessions a day, two-a-days, so they were training on average three hours, twice a day, six days a week- this simply does not allow the body an adequate recovery interval. And as I did with Zab Judah, I did initially with Nonito. The first thing I did was tell them, 'Listen, we'll pick a day and if you're going to start working on Monday, it should be Wednesday or Thursday- in the case of Andre and in the case of Nonito, it turned out to be Thursday- so he was working Monday through Saturday, taking Sunday off. We also took Thursday completely off but he was getting ART- active release technologies-type therapy- as well, and deep tissue massage. But a complete day of rest on Thursday.
"So the extra day really helped. I think being fully hydrated really helped and understanding specific nutrients that he needed to consume to replete or build back up and optimize his body stores," Conte added. "We put together an individualized nutrition program and he feels very energized. He's really had lots of energy on the track training with Remy, in the sparring that Tony's got him doing at Undisputed."
While he has tried long-distance relationships, Conte says he will now require future boxing clients to come and train full-time at his headquarters in San Carlos, which is near the Bay Area. "I've realized in trying to work with people at a distance- I don't want to name names- but there have been a couple of elite boxers that I've worked with in the recent past and it's just not something that works for me. And I think in part, it's one, I got a successful business, so I really don't have to do any of this. I do it by choice because I love to be in the trenches. It's what I love to do but secondly, it's about compliance and if I do this at a distance and I can't see them on a daily basis and I don't know what they're doing, are they really taking the supplements? Are they really training like they're supposed to be? And more importantly, are they really resting like they're supposed to? Are they getting the treatments like they're supposed to? Because it's one thing to say that you're going to do it but I've learned that it's very difficult to comply.
"I pretty much decided that unless an elite boxer chooses to come here train at Undisputed, come to SNAC on a daily basis and do the hypoxic training, go to the College of San Mateo, which is within a couple of miles of the SNAC offices and train with Remy- so it's hands on and we can watch them and they'll spend an entire camp from beginning to end- that's pretty much who I'm going to focus on working with."
Boxing, which has been described as the "Red Light District of Sports" has played a large role in the rehabilitation and reinvention of Conte. For some, Conte will always be a pariah and someone who will always be under a cloud of suspicion. However, boxing and its largely unregulated industry was the perfect venue for Conte to reappear in the mainstream. What's interesting now is that he is now trying to be an agent of change as it relates to helping implement a more effective means of testing combatants for illegal performance-enhancing substances. He chuckles at the thought, saying, "I've also heard it referred to as the 'Wild, Wild West.' I look at that saying from Winston Churchill about a pessimist always sees the difficulty in an opportunity, where an optimist always sees the opportunity in a difficulty and that is what I think with Andre. It was a difficult time for him and he chose what you call the seed of equivalent benefit. I believe if Andre would've kept fighting and kept winning, he probably felt no need to step out and learn new things and improve his approach or preparation for his fights. So I see it as a positive thing. I see the seed of equivalent benefit and that's how I see boxing.
"It's because it's the 'Wild, Wild West' because there is no real universal organization that oversees drug testing for all of boxing and it's just state-to-state and various commissions and all sorts of different rules, there's really a need for a couple of reasons. One, it's the hurt game and guys are trying to harm each other- that's the name of the game. As opposed to track-and-field, where a 100-meter runner, his job is to run faster than the guy in the lane next to him. In boxing or MMA, it's specifically to hurt the guys, punch him in the head or kick him in the head, so there's a much greater consequence of somebody having an advantage by using P.E.D.s. So I look at boxing not as the 'Wild, Wild West' in a bad way but for me, specifically, it is ironic that I was on the dark side for four years and did what I did. But I think the knowledge that I gained can help the world of boxing to put together and implement a more effective anti-doping program that will hopefully help this cloud move on."
Right now, Conte is in the process of working with Dr. Margaret Goodman in putting together a cost-effective and more modernized testing procedure that will make boxing a cleaner sport.
Whether you like it or not, Mr. Conte is here to stay.
"You asked me initially, was it ironic that Andre would come to me in light of these statements he made publically about Victor Ortiz and there's a lot of rumors flying around- apparently his camp heard some rumors and he reacted to it. And it was probably inappropriate, unless you've got a positive test or some sort of witness or something. If it's just based on something that you're hearing, there's a lot of rumors out there in the world. If anyone knows that, it's me but the ironic part is that as this discussion about the rampant use of performance enhancing drugs in boxing continues and gathers steam, it seems like more of these boxers are realizing that they're going to have to jump ship.
"The one's that I think are using realize that the walls are starting to close in and once this testing becomes more available and more athletes start to lead by example and start doing this and offering comprehensive testing that will become more available to these athletes, I think they're looking to do things that will enhance performance that don't involve prohibitive substances."
Word is that on November 5th, HBO could be doing a card in Mexico featuring Alfredo "Perro" Angulo and a possible opponent could be Vanes Martirosyan. What's interesting about this is that once again, you have another possible Golden Boy (Angulo)-Top Rank (Martirosyan) match-up. For all the hoopla over the Yuriorkis Gamboa-Daniel Ponce de Leon fight, to me, if they can negotiate this and make it come to fruition, that's much more evidence that there is indeed a truce in boxing's "Cold War."
Also, if James Kirkland can get clearance from the authorities, he might also make an appearance on this card.
After getting bounced out of the Home Depot Center on October 22nd, the fight between bantamweight champion Nonito Donaire and Omar Narvaez will be staged at the WaMu Theater at Madison Square Garden in New York. So why is the "Filipino Flash" fighting 3,000 miles away from his Bay Area roots?
"We weren't able to secure the Home Depot Center and you have to look at the overall product. Here, we have a guy who's considered top three or four in the world," said Carl Moretti of Top Rank on Thursday. "He has to be afforded a place where he's exposed and people see him and it's worthy of his talent. You can't put him in a stale casino in the middle of nowhere and expect to grow the product that is ready to burst onto the scene. So, hence, you go to New York. You can't get much bigger than that."
While on the surface it seems odd, it turns out there is a huge Filipino-base in this region. Ryan Songalia of Boxingscene.com (@ryansongalia) tweeted, "New York and NJ have a massive Filipino population. I believe there are approx. 5 Filipino papers there." He later added, "Consider this, NYC has a Filipino consulate office, numerous newspapers, correspondents for the top 2 Filipino tv channels."
Later, Todd DuBoef, President of Top Rank, explained that the availability of venues in the Bay Area was an issue, as was his fear that the San Francisco Giants, as much as they've faded, could be in the World Series. DuBoef is gambling that the Red Sox will represent the AL in the "Fall Classic" over the Yankees. DuBoef made it clear; in the first quarter of 2012, Top Rank would absolutely make an attempt to stage a Donaire fight in his home region.
As I tweeted a couple of days ago, yeah, so Oscar came clean about the coke, the booze, the infidelity and the lingerie but did he explain the last four rounds against Felix Trinidad?...It looks like "Kid Chocolate" Peter Quillin will appear on the Oct. 15th show at the Staples Center...The September 30th edition of "Solo Boxeo" on Telefutura has a bout between Luis Ramos and David Rodela with Ronny Rios in support…The Oct. 7th edition of "ShoBox" will have a main event of Sharif Bogere vs. Francisco Contreras- this could be a fun fight...The next week on the 14th, Michael Perez is paired with veteran slickster Dominic Salcido...I guess the Texas A&M Aggies really were serious about not wanting to ever appear on the Longhorn Network...It looks like the Oct. 22nd HBO broadcast will feature

just one fight, with the replay of Bernard Hopkins-Chad Dawson from the week before and clips of Mikey Garcia's fight. My question is this: Would you rather watch the replay of that bout or Garcia in a solid match-up?
…I can be reached at k9kim@yahoo.com and I tweet at www.twitter.com/stevemaxboxing. We also have a Facebook fan page at www.facebook.com/MaxBoxing.