A Small Chance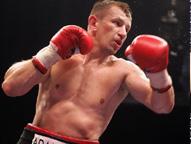 Adamek


The argument is over; the Klitschkos have established beyond a reasonable doubt that size matters in heavyweight boxing. That line of thought will become a recurring theme this week as Tomasz Adamek stares down Vitali Klitschko this Saturday before 44,000 fans in Adamek's native Poland. In my opinion, the Klitschkos' size has actually taken away from critics and fans recognizing the pair as excellent boxers. I acknowledge that their bulk has helped the Klitschkos establish a greatness they might not have reached without the key ingredient of size. However, size is not always the deciding factor in who wins a heavyweight fight and I draw that conclusion from ten significant heavyweight matchups in which a smaller man defeated a larger force.

This is an incomplete list, only taking into consideration bouts in which a world title was at stake. Otherwise, bouts such as Ken Norton's decision win over Muhammad Ali or some of Sam Langford's victories would merit inclusion. Of course, today's list of champions is diluted because of multiple "champions," so I understand anyone questioning the inclusion of Nicolay Valuev bouts. Those deliberations aside, here are 11 famous bouts in which the smaller boxer emerged triumphant.

1892 - James Corbett vs. John L. Sullivan: This was a simple case of the more intelligent boxer having his way, with Corbett employing superior tactics against a champion who looked outdated overnight. When Sullivan was off-balance, Corbett attacked; each time Corbett wanted a rest, he circled and jabbed and Sullivan looked the part of a confused fighter. Sullivan's aggression was defused by Corbett's tactical retreats as well as smart counterpunching and Corbett's reflexes were much sharper, given his youth and stamina. Corbett also took the bout more seriously beforehand, one of the first men to engage in a training camp and stay in constant shape by not falling to vices such as alcohol. Sullivan entered with a 25-pound advantage in weight but could not get close enough to make it a factor. Corbett's use of the jab was brilliant and in the 21st round, Corbett landed a right hand, putting a spent and frustrated Sullivan flat on his face and out of his misery.


1897 - Bob Fitzsimmons vs. James Corbett:
What comes around goes around and this time, a Corbett who enjoyed a 17-pound weight advantage could not make use of it. This was an intense fight with swings in momentum and not without controversy as an intelligent Fitzsimmons smartly took a knee to avoid further punishment after being dazed. It remains relevant for Fitzsimmons' famous "Solar Plexus" punch, which paralyzed Corbett for the count in the 14th round. A newspaper description vividly captures the scene. "The blow which ended the fight was a left hand punch delivered just below the heart. It caught him on the tensely drawn muscles just over the spleen, and must have caused the most intense agony. Corbett was more unconscious from pain than from the force of the blow. As he lay writhing and groveling on the floor his face presented the most ghastly appearance imaginable. No man in a last death struggle has horrified spectators more, and his agonizing cries of pain could be heard above the cheers for the victor." One perfectly placed punch was the difference, as it looked like the bigger Corbett had worn on Fitzsimmons to the point of imminent victory.
1919- Jack Dempsey vs. Jess Willard: Raw aggression can overcome pure size and there is no more compelling case for this theory than the brutal demolition of Willard by Dempsey. 58 pounds and five-and-a-half inches parted Willard from Dempsey but Willard could not keep the barbaric Dempsey off him. In the first round, Dempsey knocked Willard down seven times and dislocated his jaw. Over the next two rounds, Willard's cheekbone was cracked; four teeth were knocked out and he suffered two broken ribs. Accounts in those days were exaggerated but nearly everyone agreed it was a beating of historic proportions. The Ring magazine described Willard as, "Nothing but a mass of gore. Willard had to quit when his crushed ribs threatened to puncture a lung. His eyes were so swollen that a spectator had to lead him back to his dressing room." It was so bad that nearly a century later, rumors persist that Dempsey's gloves were loaded with Plaster of Paris in the same fashion Antonio Margarito was discovered to have done 90 years later.
1934- Max Baer vs. Primo Carnera: If Willard's defeat at the fists of Dempsey was not the most agonizing heavyweight beatdown of the last century, then Carnera's evisceration at the hands of Baer is. It is hard not to feel a sense of sorrow and shame over the way a gullible Carnera was used by the mafia, ultimately left to fend for himself in the ring when things went horribly wrong. A picture of the terrified Carnera, his confused eyes bulging out of a swollen and bloodied mass that was his face, evoked pity from all but a focused Baer. Forget about the 54 pounds and four-inch height advantage Carnera enjoyed because he did not have the boxing skills to use either. A speedy, strong and accurate Baer boxed circles around the huge Italian, even though the pair tumbled to the canvas so many times that historians are still unsure whether Baer scored seven, ten or 12 knockdowns. There is no doubt Baer scored three knockdowns in the first round to get the ball rolling and in subsequent rounds, used superior movement to tie the lumbering Carnera's feet in knots. Carnera's heart was as big as the man, 6'5½" and 263 pounds, but he lacked the skills to cope with the elite of his day.
1978- Leon Spinks vs. Muhammad Ali:
Seven professional fights; that is all Spinks had before facing and defeating the legendary Ali by split decision in The Ring magazine's "Fight of the Year." As the popular champion played to the crowd, Spinks, an Olympic champion, worked and hustled his way ahead on the judges' scorecards. By the time Ali figured out he was in a real fight, it was too late, his fading speed and power unable to catch a competent fighter in prevent mode. An 8-1 underdog, Spinks was also 27 pounds lighter (he only weighed 197¼ for the contest) and two inches shorter than the 6'3" Ali. When Ali tried his rope-a-dope, Spinks threw freely and did not smother his punches. As Ali recognized the folly of his strategy and finally got off the ropes, he found Spinks was still able to stay in his chest, firing punches. Ali was quoted, "I was hoping to catch up when he got tired but he didn't get tired." On this night, Spinks was anything but the punchline of a joke. In a rematch, seven months later, a more focused and prepared Ali won a wide decision. This was a classic case of the champion underestimating the force that stood in the opposite corner.
1980- Mike Weaver vs. John Tate: In today's boxing world, this upset does not happen, since the fatal punch was delivered with only 45 seconds remaining in the 15th round. Who knows? Perhaps Tate might have gone on to become a great heavyweight champion so many had predicted. It was not to be, with Tate ruined by the circumstances of the loss and a left hook for the ages. The bigger Tate, standing 6'4" with 230 pounds of chiseled muscle behind his balanced blows, dominated the early rounds with his jabs and right hand. Weaver, 25 pounds lighter and three inches shorter, swung for the fences with little luck, until the 12th round when he staggered Tate. By that time, both men were tired and it looked like an anticlimactic finish was in the cards. Then Weaver struck with a huge left hook. Tate's entire body stiffened, and the champion was unconscious before his mass of unresponsive flesh thudded onto the canvas, face first. Four years later, Gary Wright hit the Top 40 music charts with his song, "Dream Weaver"; this Weaver made a hit of his own. Like Fitzsimmons' victory over Corbett, this was a case of one perfectly placed punch being worth more than a couple hundred jabs and right hands.
1985- Michael Spinks vs. Larry Holmes: Unlike future champion Evander Holyfield, natural light heavyweight Michael Spinks skipped over the cruiserweight division and went right after the big boys. At 6'2½", Spinks had the height to contend with heavyweights but he had a slight frame and weighed in at an anorexic looking 199¾ pounds against the 221½ pound champion. This was no ordinary champion either; Holmes was 48-0 (one win away from tying Rocky Marciano's record) and had more heavyweight title defenses than anyone except Joe Louis. Spinks put on 24 pounds from his last fight, three months earlier, but retained his speed and stamina. It was key as both men were great boxers and it came down to which man could catch the judges' eyes most. Spinks' accuracy and counterpunching won the day in a fight everyone scored closely despite choosing dissimilar swing rounds. The AP and UPI scored it for Holmes but HBO's crew (Larry Merchant and Harold Lederman) and many others had Spinks slightly ahead. A 6-1 underdog, the six-year younger Spinks needed every bit of his Hall of Fame skills to eke out a win over a fading force and repeated his victory seven months later in a similarly controversial manner. With both men scoring well but none dominating large stretches, the Spinks – Holmes fights came down to the judges and which styles they preferred or thought were more effective.
1993- Evander Holyfield vs. Riddick Bowe: Holyfield was also considered for victories over the larger Buster Douglas and George Foreman but it was the second Bowe fight that cemented Holyfield's greatness. Despite weighing 30 pounds less and suffering three-inch height and reach disadvantages, Holyfield took the fight to the stronger and younger man. Holyfield forced a hectic pace in what would become a bizarre fight…even by boxing's exaggerated standards. Infamously, in the seventh round, James "Fan Man" Miller descended from the sky (it was an open-air stadium fight) and became tangled in the ring ropes, where he was beaten by fans before security rescued him, delaying the fight for 21 minutes. Before that fateful moment, the bout had been a back-and-forth affair, with neither man winning consecutive rounds and each boxer displayed the ability to take the initiative away from the other. After the delay, Holyfield was clearly the more effective and energetic fighter, using superior
volume punching to create doubt and hesitation in a Bowe still considered mentally fragile from his amateur days. The final tally read 115-113, 115-114, and 114-114 in favor of Holyfield. "Commander 'Vander" was outgunned in every category…except fighting heart.
2003- Roy Jones Jr. vs. John Ruiz: Speed kills, even when matched with a notoriously ugly clutch-and-grab artist like Ruiz. No one is going to call Ruiz a great heavyweight champion but he was very effective in what he did, managing to make all his fights close and boring. Not so with Jones, who dominated Ruiz with speed, angles, timing, and even power shots. 33 pounds (Jones weighed in at 193 pounds), three inches in height, and four inches of reach separated Ruiz from Jones on the paper but nothing could stop Jones' punches from connecting against Ruiz on the canvas. Jones is continually derided for his lack of fundamentals but Jones' jab was superior in this match-up and he was eerily effective with uppercuts against a taller man. Whether in the center of the ring or along the ropes, Jones was able to negate Ruiz's smothering tactics with speed and use his balance to extricate himself from Ruiz's famous clutches. With the win, Jones became the first former middleweight world titlist in 106 years since Bob Fitzsimmons to win a heavyweight world title. Of the fights listed, this is the footage Adamek's team needs to study to find keys to defeating Vitali Klitschko.
2007 and 2009- Ruslan Chagaev and David Haye vs. Nicolay Valuev: There is not much of value to be gleamed from either bout, as they lacked action and are only important statistically because the size of the combatants. Chagaev and Haye are both small heavyweights by the standards of the last two decades, while Valuev is a freakish anomaly standing 7' tall and scaling 320 solid pounds. Still pictures from these fights are comical, with the size differential making the images appear as optical illusions created by the angles of the pictures instead of what they truly were…realistic depictions of Valuev's enormity. Truthfully, I hesitated listing these bouts since Valuev is a bit of a sideshow despite my admiration for putting forth honest effort and hard work to improve himself as a boxer. Valuev is actually so big that his body works against him, with his bulk similar to a battleship that requires miles of space to turn, maneuver, stop, and deliver its massive arsenal. All that bulk was useless against the speedboats that ultimately defeated him.