A Second Half Surge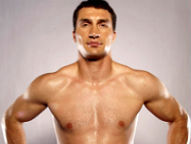 Wladimir Klitschko


The first half of 2011 is now basically in the books and for the sport of boxing, it's been a productive one. We have had our share of "Fight of the Year" candidates (Hernan Marquez-Luis Concepcion, Victor Ortiz-Andre Berto, Brandon Rios-Miguel Acosta and Felix Sturm-Matthew Macklin), notable upsets (Orlando Salido stopping Juan Manuel Lopez in Puerto Rico) and old guys like Erik Morales and Jorge Arce making last stands. Unfortunately, joining them is a disgraceful non-performance (Shane Mosley versus Manny Pacquiao) in the sport's biggest event, thus far, of the calendar year.


Regardless, it's been a fun and productive year to be a boxing fan and as we look ahead, the year is only going to get better, seemingly. No, we're not getting the one fight the general public yearns for (Pacquiao-Floyd Mayweather) but there is a full slate of fun, evenly-matched, entertaining events that fight fans should be looking forward to.
Here's a look ahead at what's on deck over the next several months...

- July 2nd (HBO)- Wladimir Klitschko vs. David Haye: The IBF, WBO and WBA titles are all on the line at the Imtech-Arena in Hamburg, Germany but putting all that aside, this is probably the first fight involving any Klitschko in years that the casual fan is looking forward to. Haye, with all his bombast and cockiness has brought out a side in Wladimir not previously seen. Is this a case of perhaps being careful what you wish for? Perhaps it is but Haye at the very least has a legitimate puncher's chance and has gotten HBO back into the "K2" business.
- July 9th (SHO)- Brandon Rios vs. Urbano Antillon: This is a Southern California grudge match between two Mexican-Americans who simply don't like each other all that much. They were supposed to meet up last year but that fight was scrapped as Rios suffered a cut just weeks before their fight. Antillon's comments regarding Rios somehow not being legitimately injured then sparked emotions between the two. And it doesn't take much to spark "Bam Bam", who won the WBA lightweight title by roaring back against Acosta back in February to stop him in nine. The last we saw of Antillon, he was engaged in one of the better scraps of 2010 as he lost a decision to Humberto Soto. For as long as this lasts, it should be a pitched battle.
- July 23rd (HBO)- Amir Khan vs. Zab Judah: Y' know what? It says here that in terms of style, Khan-Judah is a better junior welterweight unification bout than Khan-Tim Bradley. Judah, who just recently won the IBF strap, is in the midst of a career renaissance and Khan has established himself as a legitimate world-class 140-pounder. Here's the thing; Judah still has a good amount of speed and power and Khan has shown in the past to be vulnerable in the chin department. This could get interesting.
- August 13th (SHO)- Joseph Agbeko vs. Abner Mares: This fight was originally scheduled for April before Agbeko suffered from severe back spasms the week of the fight. This IBF bantamweight title tilt is the final of Showtime's four-man bantam tourney and it should be a tightly contested boxing match. If Mares picks up his first world title, it won't come against a soft opponent; that's for sure.
- August 27th (HBO)- Robert Guerrero vs. Marcos Maidana: Not sure I really need to expound on this match-up all that much; it's a fight that speaks for itself. Maidana couldn't be in a bad fight if he tried and Guerrero seems to be a guy hitting his stride. Golden Boy CEO Richard Schaefer says this card at the HP Pavilion in San Jose could possibly be a tripleheader on "Boxing After Dark."
- September 10th (HBO)- Vitali Klitschko vs. Tomasz Adamek: I know I'm in the minority but I give the Polish star a good chance at pulling the upset and taking the WBC belt from Klitschko. But this much is clear; this isn't just the biggest boxing event ever held in Poland but it is being called the biggest sporting event ever held in the country. Expect a crowd of over 40,000 at the soccer stadium which is hosting this bout. Also on that same night, HBO plans to showcase Yuriorkis Gamboa from Atlantic City, New Jersey.
- September 17th (HBO PPV)-
Victor Ortiz vs. Floyd Mayweather: Mayweather makes his annual return to the ring against a young fighter in his physical prime (something that Pacquiao hasn't done in a few years). Ortiz can bang and is a southpaw, something which has troubled Mayweather in the past. It could be interesting for at least a few rounds. There is a chance that this card could be a split-site affair with Saul "Canelo" Alvarez in action. Schaefer has vowed to make this a first-rate undercard. That remains to be seen.

- October 15th (HBO PPV)- Bernard Hopkins vs. Chad Dawson: I think there were a good amount of people (based on the HBO ratings for Hopkins-Jean Pascal II) who were looking forward to this fight on the network. The question now is how many folks are willing to fork out $54.95 for this fight on pay-per-view?

- October 29th (SHO)- Andre Ward vs. Carl Froch: We have finally come to the conclusion of the long, twisting odyssey that was Showtime's "Super Six" with a face-off between the two guys whose profiles have risen exponentially throughout this modified round-robin. Ward is fast of foot and hand, while Froch is an adaptable sort who just finds ways to win. It's an intriguing match-up of two extremely prideful prizefighters. The winner of this fight will claim true supremacy at 168.

- November 5th (SHO)- Lucian Bute vs. Kelly Pavlik: Bute is one of the sport's biggest attractions and while this fight is not finalized as of yet, it appears headed in this direction. Honestly, while this bout looks good on paper, judging by recent form and their respective histories above 160 pounds, you'd think that Bute is a significant favorite here. Perhaps Pavlik has that proverbial puncher's chance but he'll need to be leaps and bounds better than he was against Alfonso Lopez in his return back in May.

- November 12th (???)- Manny Pacquiao vs. Juan Manuel Marquez III: I like this fight; I'd like it a lot more if it was at 140 pounds and not a catchweight of 144, which really seems to favor the "Pac-Man." I guess those are just small details to Pacquiao's adoring public and the masses that will support anything he does (just look at his album sales for his duet with Dan Hill). There is also a great history here between the two, a classic first fight and a disputed rematch. Maybe the weight won't be much of a factor, given that Marquez's style has always given Pacquiao fits. Either way, since the Filipino icon is involved, this event will do big business, no matter who distributes and televises it.

-December 3rd (???)- Miguel Cotto vs. Antonio Margarito II: Yeah, some will feel squeamish about this return engagement but not me; I can't wait to see it. This is a real bona fide grudge match. Cotto and his supporters want revenge (and blood) and Margarito wants to show that his victory over Cotto in 2008 was not of the tainted variety. Whether it takes place in Las Vegas or the famed Madison Square Garden, it should be a charged night with great tension. Yeah, both men are diminished from their original encounter but some guys are like peanut butter and jelly; they just go good together.

CLOUDY PICTURE

When Hopkins-Dawson was first proposed to be on HBO, the talk was to have Pascal face IBF light heavyweight champion Tavoris Cloud on the undercard in Montreal at the Bell Centre. It seemed like a natural fit for everyone involved because while Hopkins-Dawson would most likely struggle at the gate on American soil, in this region, with the recent history of all the fighters involved and the presence of Pascal (who is only second to Bute when it comes to being a draw in this area), it would do well in this setting.

Well, a few issues have come up. First, now that Hopkins-Dawson is on pay-per-view, it doesn't look like Cloud-Pascal will take place on this card without HBO financing. What both fighters would command with an HBO license fee is right around the whole budget for most pay-per-view undercards (around a million bucks or so). Also, the Bell Centre is booked on October 15th with a Montreal Canadiens game (I'm told they're kind of a big deal up there). Quebec City, which hosted the first go-round between Pascal and Hopkins at the Pepsi Coliseum, is certainly in play to host this card. Pascal may still fight on this card but most likely against someone that comes at a cheaper price tag than Cloud. I've heard the names of Zsolt Erdei and Beibut Shumenov kicked around.

It's interesting to me that this is the first time I can ever recall a supporting player on a major pay-per-view card being perhaps more important to the live gate than the main event participants. That would certainly be true if this show ended up in Quebec City.

And in the midst of all this, what becomes of Cloud? Where would this leave him?

MIDWEEK FLURRIES

"Mile High" Mike Alvarado will face Gabriel Martinez on July 30th in Denver, Colorado as the main event on "Top Rank Live"...I was informed that Humberto Soto, who came up victorious this past weekend, is a promotional free agent...The Ortiz-Mayweather press conference at the Nokia Plaza at L.A. Live will be open to the public and begin at 8 PM...Is there anyone that isn't owed money by Dodgers owner Frank McCourt?...When I think of Davey Johnson, he'll always be the skipper of those colorful Mets ball clubs of the '80s. I can't believe they only captured one World Series title...OK, if you had a Hall-of-Fame vote, do you put the check next to Terrell Owens' name? I would; the numbers speak for themselves but I know many others will feel differently about this issue...I can be reached at k9kim@yahoo.com and I tweet at www.twitter.com/stevemaxboxing. We also have a Facebook page at www.facebook.com/MaxBoxing.